Cobh Ramblers FC are pleased to announce that midfielders Craig Donnellan and Darren Murphy have re-signed for the club ahead of the 2018 season.
Irish u19 international Donnellan initially joined the club on loan from Cork City in July 2016, making his debut away to Waterford and helping Ramblers reach the play-offs that season. The move was made permanent for the 2017 campaign and the former College Corinthians man has gone on to make a total of 37 appearances for the club.  He previously played for Cork City's u19 side and captained them to the national title in 2015.
Midfielder Darren Murphy has also re-signed for 2018. A key part of Cork City's 'double-double' winning U19 sides of 2012/13/14, Darren initially joined us from City in 2015, spending the first half of that season at St Colman's Park and making 16 appearances. The former Rockmount man then spent a year at neighbours Waterford before returning to Cobh in July 2016 as the Rams mounted a push for the play-offs. He continued his spell here in 2017 and impressed despite injury disrupting his season somewhat. He has made a total of 41 appearances at the club.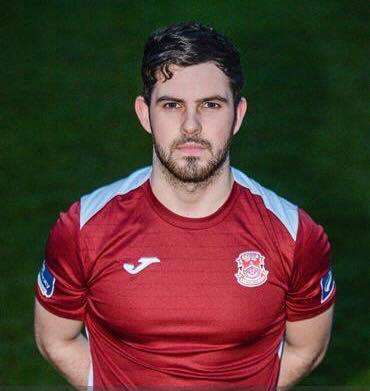 The club are delighted to have both players on board once again for should be another exciting year of League of Ireland football. Darren and Craig bring it to seven the number of players re-signed for 2018. Paul Hunt, Ian Mylod, Cian Leonard, Ben O'Riordan and James McSweeney have been announced previously and we will be announcing further re-signings during the coming days.