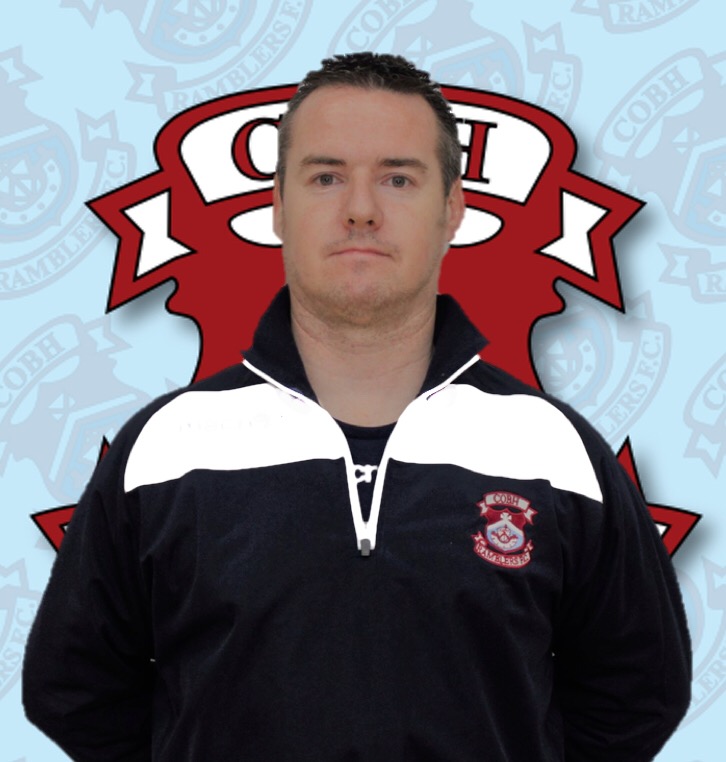 2017 saw plenty of changes within the underage coaching ranks of Cobh Ramblers FC. Last year's u19 coaching staff moved to the u17 side ahead of the 2017 campaign, one of whom is local man Damien Rowe. A brother of senior coach Peter, Damien has moved up the coaching ranks from the Cork AUL to Cobh's national u17 side,
"I was involved with coaching Springfield's second team in the AUL since 2010/2011. I moved onto their first team in 2012 and remained in charge for four seasons. I then took the decision to take a year out and focus on completing coaching courses. It has been excellent so far and it is great working alongside coaches of the calibre of Stuart Ashton with the u17s."
He even had a spell as a player at St Colman's Park in the past, "I've always supported Cobh Ramblers and played at underage level for a spell under Liam McMahon before I moved to Springfield juniors. I would say most players in Cobh have some connection to Ramblers!"
Damien is just of those involved at coaching this year's u17s and is keen to highlight his fellow members of the panel, "Ryan Murphy O'Neill, Davin O'Neill and Michael Hastings are all on board this season along with Stuart Ashton. There is plenty of experience amongst us. Davin and Zico (Michael) both have huge experience playing at League of Ireland level which is a giant help. Davin is well-regarded from his time at Ramblers and Cork City while Michael had another great career with Cobh. They also both coach in the Springfield Ramblers academy. It's a busy time for us all but we're definitely enjoying it."
The side are well into their pre-season preparations at this stage and Rowe is pleased with their progress so far, "I'm very happy with how pre-season went. The past couple of weeks were all about fine tuning the side and putting the final work in. We had a lot of pre-season games before the season starts at home to Wexford on Sunday"
As the u17s are currently the club's youngest age group, the majority of players were signed after impressing at a number of the trials. Candidates applied in huge numbers, something which Damien appreciates, while the standard was of a very high level, "We had a great response to the trials. This is a positive sign for the club in that players really wanted to play for us. We are pleased with the players that we have selected from the trial and would like to thank everyone who applied and tried out. The squad size is only 20 and we had four already signed (three from last year's squad). This left us with 16 places. It was a very tough job getting down to the final squad. We could have taken another ten if we had the space because the standard was there."
The Cobh based coach is cool and collected when it comes to the side's aims for the upcoming season, "This year the aim is to do everything to the best of our ability and to enjoy it. If that leads to winning silverware or promoting players up the ranks, it will have been a good season. Short term, the aim is to win the next game. We won't look too far ahead of ourselves this year."
Three players remain eligible from last year's Mark Farren Memorial Shield winning squad, Kyle Murphy, Connor O'Leary and Ross Slevin. Damien says that they have been a huge help to the side as the final preparations are put in for the new campaign, "The three lads from last season's u17s will be of great value to us. They can pass on their experience to the newer members of the squad. Kyle, Connor and Ross have been great since we took over."
A key part of a role like this is enjoyment. It makes life easier for everyone and Rowe is loving his time at the club. "The step up has really been good for me. Travelling around the country can be tough at times but there are far more positives than negatives. Every day is a learning curve. Preparation and other factors come into effect more so here than when I was in the AUL."
Last year's spell at the u19s will definitely help Damien and the rest of the coaching staff this year, "Our time with the u19s will be extremely helpful for us. Match-day preparation plays a big part at this level and last season allowed us get an idea of the step up. We're more familiar now with the extra formalities involved so that will stand to all of us."
"To sum it all up, we're really looking forward to the upcoming season with the squad. Those who we have selected have bonded together quicker than we could have expected. It's an honour to represent Cobh on a national level and we should all be grateful to have a League of Ireland club on our doorstep. We could see some of the future stars right in front of us and they could be playing across the water in years to come."
Our u17 side commence their league campaign at home to Wexford FC on Sunday at 2pm in St Colman's Park.
Interview by Thomas Stafford.