Interview with u19 star Ryan O'Regan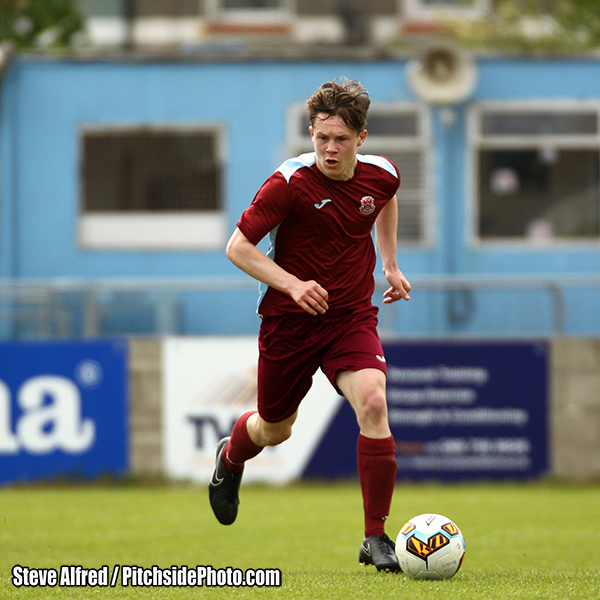 While the focus of late has been on the club's senior team and their great run of form, Cobh Ramblers U19 side have had a very impressive start to the 2017 campaign under their new manager Dec Coleman. The Young Rams currently sit third in league, one point behind Cork City and UCD. With fourth place Limerick five points adrift of Cobh, the top three are beginning to break away from the pack. Losing only once in eight games, Ramblers have put in some excellent displays including recent wins over Galway, Wexford and Cabinteely.
Left back Ryan O'Regan has been a key part in this impressive run and the young defender recently spoke with Thomas Stafford about the season so far, as well as his time at Cobh.
He started with how his move to Ramblers first came about, "There were open trials at St Colman's Park for the U17s back in 2015 and I attended them. I was lucky enough to impress at the time and moved onto another trial. I signed for the club soon after and this is now my third season with Cobh. I had two years at the u17s before moving on to the u19 team this year."
The Carrigaline native played with his local club throughout schoolboys level before stepping up to the national leagues with Ramblers. He has noticed the higher standard but is well up to the task, "I definitely saw a difference straight away. The intensity and the pace of the games went way up. Thankfully I was able to adapt quickly by training and playing every week. I'm enjoying it and it has been a brilliant experience so far."
A lot of this squad were together last season at the club's u17 side. The likes of Gordon Walker, Matt Lamb, Eoin Davis and O'Regan all moved up together and he acknowledges that this has helped the squad hugely, "It definitely helps us all a lot. The lads get on great with each-other. A lot of us played with the u17 side that won the Shield last year and we were used to the way we played together. We then joined some of last year's u19 squad as well as some new signings and overall we're settled in well as a team."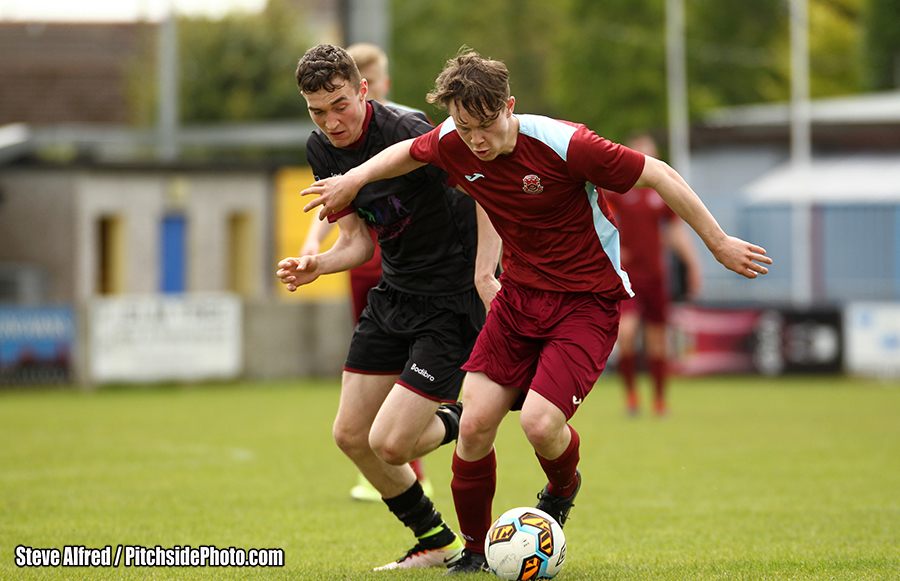 Having won the U17 Mark Farren Memorial Shield in 2016, manager Ethan McCarthy was set to take charge of this season's u19 side before leaving for a coaching role in America shortly before the season began. Ryan was sad to hear of his departure but is delighted with new boss Dec Coleman, "To be honest I was disappointed when I heard that Ethan was leaving because I liked him as a coach and I got on really well with him. Dec definitely has the same winning mentality as Ethan though which has made it very easy for all of us. I get on well with Dec and I'm loving football at the moment. He only came in just before the season started but it hasn't affected us and we're doing really well."
"Giggsy" as he is known has very much enjoyed his time at Ramblers so far and is pleased with the side's season so far, "I've completely enjoyed my time at Ramblers. The lads on the team and the coaches are great. Everyone in Cobh is very welcoming, especially Handsome Bob!
We're doing well at the moment. We've dropped some points that we shouldn't have but we have put in a lot of decent performances and picked up good results. We're looking strong going into the rest of the season."
Ryan was added to Stephen Henderson's senior side before the season began. While he is yet to appear for them, it is a clear sign that big things are expected of this young player. He is looking forward to what the future brings for him in football, "I hope to win trophies playing with Cobh and to be playing at the highest level I possibly can in football. Cobh are very good for promoting youth players. A lot of the senior team were playing underage for the club last season and are now flying with the seniors. It's good to see."
Lastly, it has to be asked how the nickname 'Giggsy' first came about, "I first got called it at u7's level with Carrigaline. It was before my first ever small sided game and our coach at the time was just giving everyone a nickname. It's stuck with me ever since then!"
By Thomas Stafford