Eight games in and sitting in joint fourth position our U15s have made quite the turnaround from last season. Now in the league's mid-season break we caught up with Cobh Ramblers Sam O'Driscoll to see how things are going so far before he dives into the junior cert.
The young Rams got their season off to a winning start away to Kerry back in March with a 2-0 victory in Mounthawk Park goals coming from Luke O'Sullivan and Leon Hennessy. Captain on the day was Sam O'Driscoll and he spoke about the changes made in the off-season.
"We managed to keep 8 players from the previous season. It was a tough season for us but I think myself and the lads knew what needed to be done in order to get back to winning ways. We added a number of new players to the squad and I think they adapted to the standard extremely quickly. It helped that some of them had played in the Munster and All-Ireland final in the run up to the season opener. We had three good pre-season friendlies and I think we all got a reminder of the level the league was at. It's always nice to get 3 points on the table in the first league game!"
Since then they have had 3 draws and another win at home to Kerry.
"Consistency is key for us and we haven't been consistent enough with our performance. In two of those draws we should have won but we conceded soft goals in each game, that's football – and that probably reminds us how tough this league is as if we switch off for a second we'll get punished. We dropped points where we shouldn't have and sit in joint fourth now but it's not over only just gone half way so there's still time to climb the table."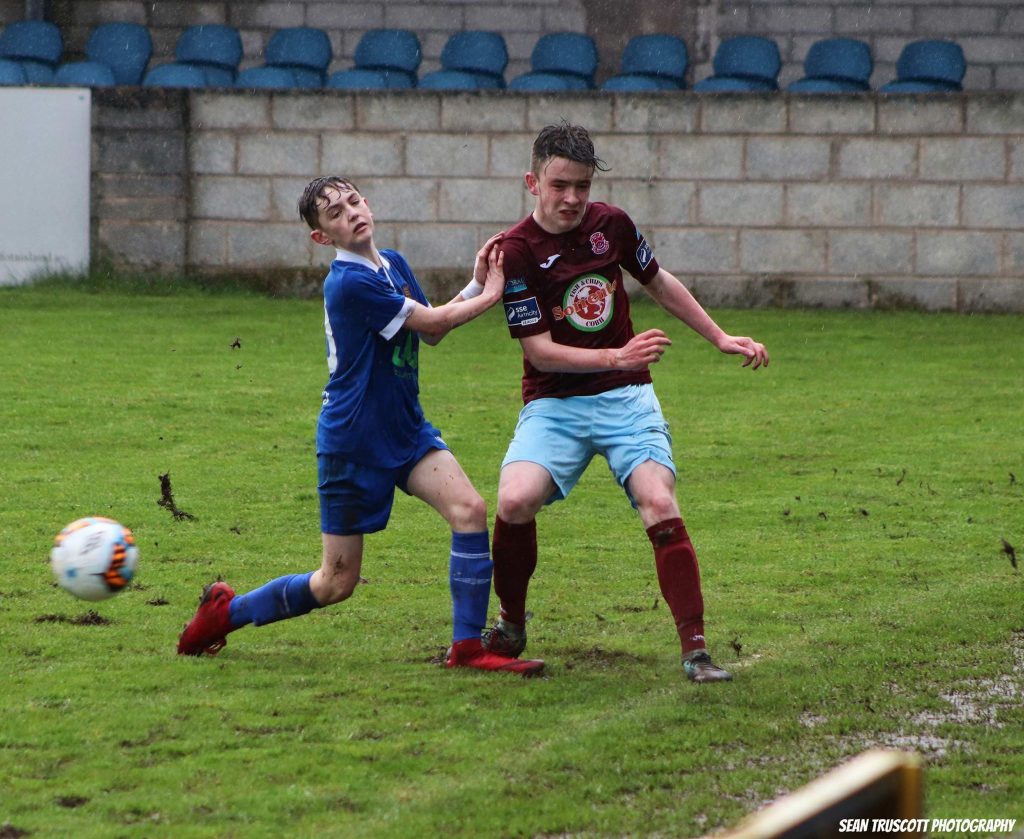 With no competitive fixtures schedule again until the end of June has the break come at a good or bad time?
"Neither really. I'd rather be playing every week. Obviously a few of us are sitting our junior certs this month as well. Hopefully we'll play a few friendlies and have good high-tempo training to keep us fit."
The four week break will certainly give players and coaches a chance to reflect on the first half of the season so far but there's one particular game that stands out for Sam;
"Obviously winning our first competitive game at the start of the season was unreal for the lads who were here last season. But the game that stands out for me was the draw against City. The atmosphere in Colman's Park that day was unbelievable. Hairs on my neck stood up when we got the peno at the very end… I couldn't even watch Tiernan take it!"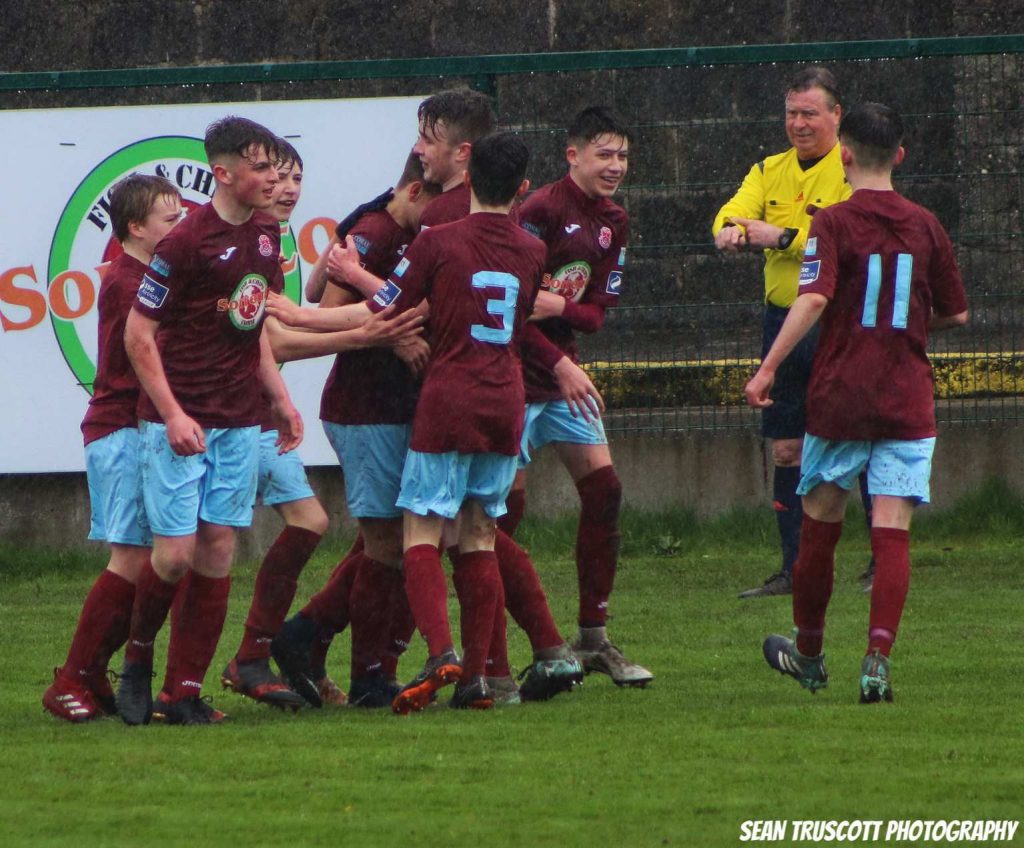 Now the fixtures flip and Ramblers will play every team again in reverse order so who are the U15s looking forward to playing again;
"Obviously City will be another good game hopefully but I think we need to redeem ourselves against Limerick… we done ourselves no justice in that game when we lost 5-1. We played them in pre-season and drew 1-1. If we turn up we'll take them and everyone else with them as well."
Ramblers return to action on the 30th of June away to Waterford and now the race for places takes off as at the end of the league teams will get split into groups depending on where they finish. So what's the goal for the second half of the season;
"I don't think we should go lower than where we are now (fourth) anyway, lets chase those teams above us and see where we go. We'll take it game by game and go for 3 points in each game. We're still in the cup as well so it would be nice to get a good run in that."