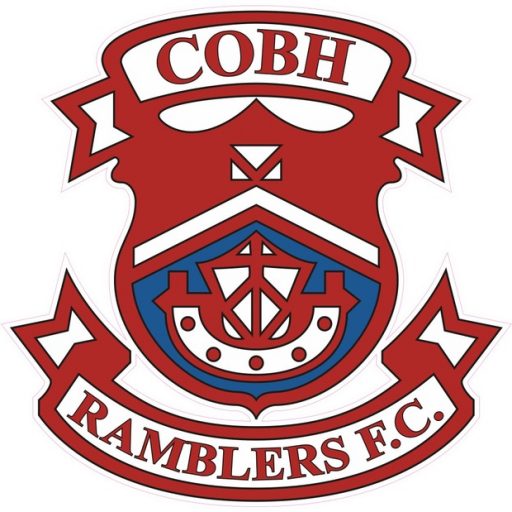 Cobh Ramblers are delighted to announce that Martin Brady and former Ram Michael O'Shea have been appointed as the club's new strength and conditioning coaches.
Irish Army sergeant Brady is a former Irish boxing champion, a qualified strength and conditioning coach and a nutrition consultant. He has trained close to 300 army recruits.
Brady said "I'm really looking forward to bringing a new model of strength & conditioning to the club and I've already spoken in depth with the manager about how we can produce top class athletes within a structured strategy that is specific to high level football.
"The aim will be to educate the players within the senior setup on how to really develop strength, speed, power and all the different components needed to develop a quality athlete who can turn in performances each week on the pitch.
"The type of framework we have in mind hasn't really been used within the soccer setup yet in Ireland which makes it all the more exciting. We've looked at models used by some of the GAA powerhouses here in Ireland . This system entails a demanding programme at senior level that regresses down through the development squads.
"The goal for the development squads is to make the progression to our standards not only on the pitch , but also off the pitch. The end product is a very talented player at either U17 or U19 level will now have developed the physicality required to play League of Ireland with Cobh Ramblers Football Club".
Senior manager Stephen Henderson was full of praise Brady, saying  "we brought Martin in a few weeks back, a local lad and a former boxer. And already you can see the difference. Not just on the fitness side of things, but what he says to the lads.  Psychologically it gives them a boost. He did fitness tests with the lads and told them how fit they are, and how strong they are, and that gave them a lift".
O'Shea, a member of the 2007 1st division League of Ireland winning Ramblers side, represented Ireland at the Military European Championships and the Military World Cup, and was also capped at Under 19 level.
The 30 year old says he can't wait to get going. "I am really looking forward to bringing my experience from years of playing high level football and and my knowledge of fitness to Cobh Ramblers. I will be looking to make an impact on the players in an individual and collective basis.
"From playing under Stephen I fully understand the standards he sets and I will be helping the players achieve them standards.
"I will be looking to pursue my coaching badges to ensure that I develop as a coach on the football aspect and that I become a well rounded coach".