Cobh Ramblers FC are proud to announce Porterhouse Brewing Co. as our new Official Beer sponsor.
Porterhouse Brewing Co. are a founding member of the Independent Craft Brewers of Ireland and have bars located in Temple Street, Nassau Street, London and New York.
This partnership will enhance the match night experience for Cobh Ramblers, with two new Porterhouse taps being installed in the bar and lounge. The appropriately named 'The Rambler' will be on sale in the members bar, and the fruity Renegade will be on sale in the lounge.
We are proud to present to you this coming Saturday night at our Christmas Market our newly renovated outdoor Courtyard now named 'The Rambler', this has been an ongoing project for the club and we can't wait for you all to see it.
This a very exciting partnership for the club and once our lives start returning to normal, we plan on running some events and offers for our supporters, who knows we may have our own signature beer down the road…..watch this space!
Keep an eye out for our upcoming podcast to hear from Dave Cummins, Porterhouse Brew Co brand ambassador about this exciting partnership!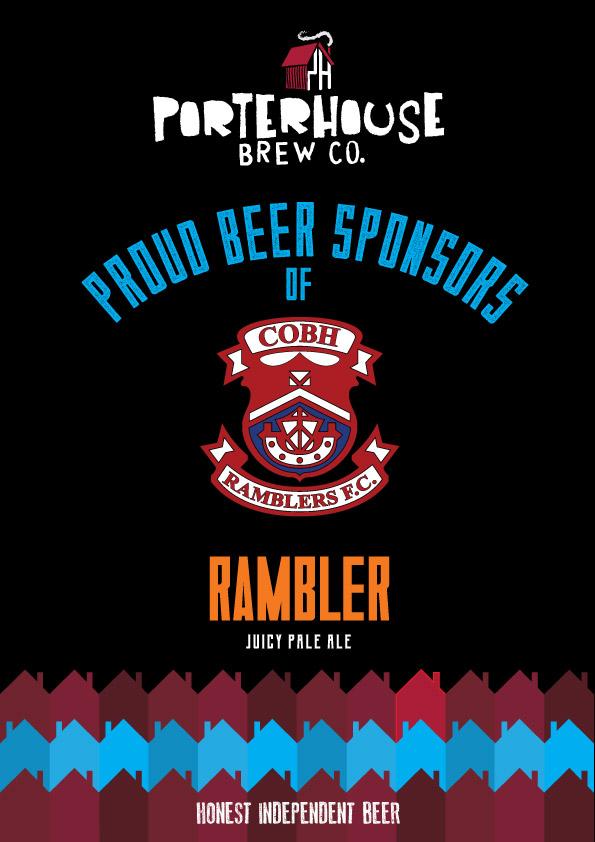 Follow Cobh ramblers on Facebook, Instagram or Twitter to stay up to date.  Click here to listen to the Cobh Rambling podcast or here to visit our online merch store.
Check out past games and behind-the-scenes videos on our YouTube channel.