It's a rare Friday night game in St Colman's Park this weekend, as Cobh Ramblers and Cork City meet to kick-off the second round of fixtures in the SSE Airtricity League First Division.
The rivals met on the opening night of the campaign, Cork winning 2-1 at Turners Cross despite a debut goal from Cobh's Ciaran Griffin. The clubs have had similar seasons since then. The Rams sit ninth in the table, with City occupying eighth spot. Ramblers come into the game on the back of last week's 2-1 defeat at Athlone, while Colin Healy's side drew 1-1 against Galway United in their previous outing.
The last Cork Derby in the league at St Colman's Park was a 1-1 draw back in September 2008. Ross Gaynor rescued a point late on that night, against his future employers. Cobh's last competitive win over City was a 1-0 League Cup win in May 2006, when Dave Warren grabbed the winner in Turners Cross. As for the Rams' last competitive home win over City, that came in February 1995 as John O'Rourke's header secured a famous 1-0 win in the Premier Division.
Given the regular turnover of players between the two clubs, numerous players could face their former sides on Friday night. For Ramblers, Ian Turner, Darren Murphy and David O'Leary are among those who spent time at City in the past. Cian Coleman, Gordon Walker and Darragh Crowley are some of the ex-Rams in Colin Healy's Cork squad.
On the injury front, captain John Kavanagh was stretchered off last week in Athlone and is out for at least a few weeks with an ankle issue. Pierce Phillips and Stephen O'Leary are also still out of action. Ciaran Griffin and Caelin Rooney are back training and may be involved on Friday. Regix Madika is back in individual training and will hopefully make his return after the mid-season break.
Manager Stuart Ashton spoke to the assembled media prior to the game,
"Training has gone well as normal this week. The spirits are good in the camp. We believe in what we're doing. Yes we've got to improve on things, but I don't think we're far away. As individuals we've got to be better at the professional side of the game, the dark arts in the game. Game management really comes into it. Teams will see games out against us, whereas we are giving them opportunities to come back in. We can't feel sorry for ourselves, we've got to learn those sides of the game and be aware of it."
"In this league, yes you have the teams at the top but no-one is miles ahead of anyone else. The games are even. It'll be the same on Friday night, they're a good team. As everyone saw when we played them in the opening game, we were the better side on the night. The defeat was hard to take."
"We want the two Cork clubs having derbies in the Premier Division. Unfortunately we find ourselves where we are. There's great things being done off the pitch, in the community. Unfortunately on the pitch it isn't going our way, but we have to keep driving forward and believing in ourselves."
Ramblers midfielder Ian Turner also spoke before the match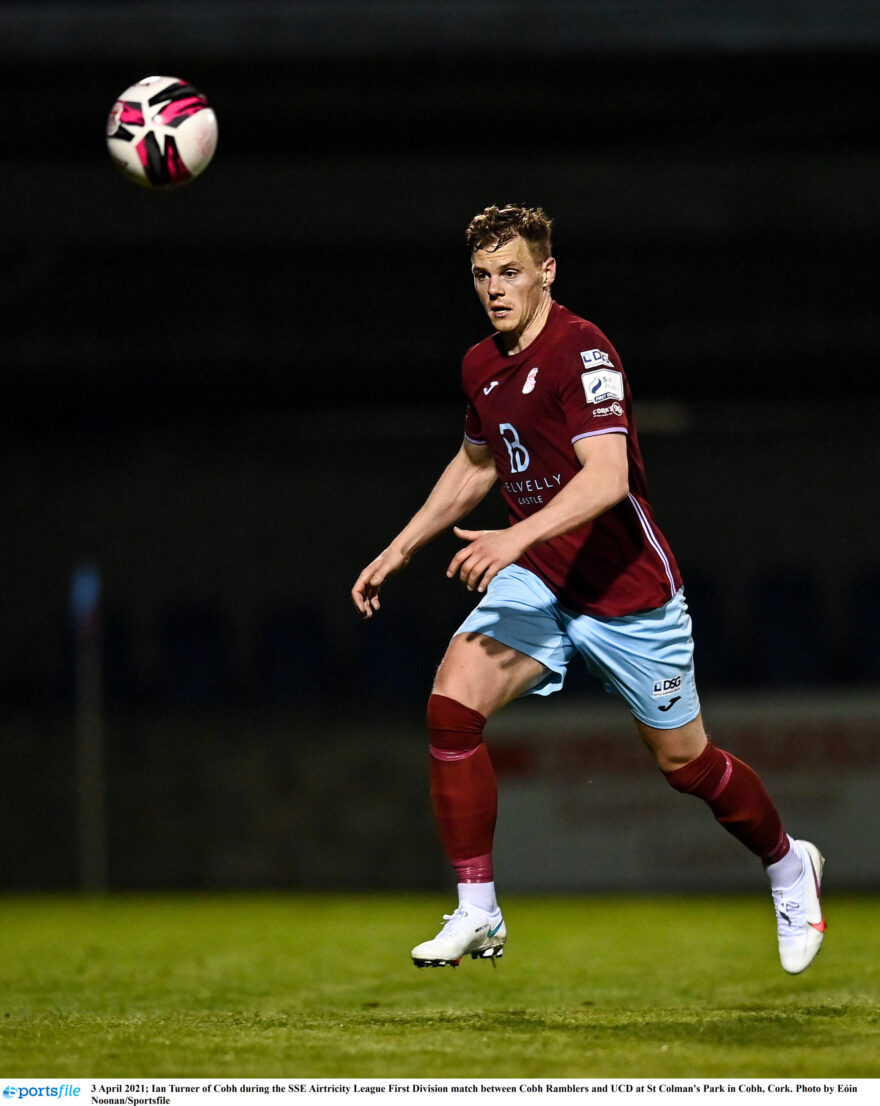 "Form goes out the window in these games, so a derby like this has come at a good time for us. As players we need to take responsibility for the recent results. As one of the older players you have a bit more responsibility to help the younger lads along. We've a good dressing room, the likes of myself, John Kavanagh, Dave O'Leary we have that bit more experience. We help each-other along on and off the pitch. I expect a response from us on Friday night. There's a real buzz around the game and these weeks are always the best. It's going to be a great occasion and we're all looking forward to it."
"There's a bit of needle there. For us owe it to ourselves, to everyone to stand up and be counted and put in a performance. They're a good team, we've seen enough of them to know what we're up against."
"We actually feel like we're playing well, we just need to sustain that for 90 minutes. As a whole, the club, the staff, the players we've put in the work. It hurts us to lose. Things have been put in place for us to perform on the pitch so we need to make sure we put in a performance."
Kick-off on Friday night it at 19:45 in St Colman's Park, with the game being streamed live on LOI TV.