James Claffey has become the club's first sport psychologist.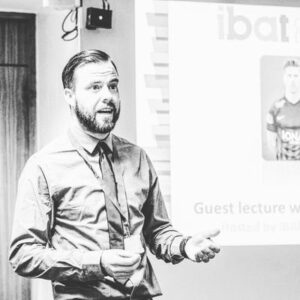 James studied in Waterford IT for both his undergraduate degree and then returned to complete his masters in Sport & Exercise Psychology. After completion of the level 9 (NFQ) begin lecturing in Sport Psychology and Health promotion. James is currently lecturing in IBAT, PCFE and is an associate lecturer for Kilroy's college Dublin.
James started the 12 year long journey of working in the sport psychology area doing GP refferals for exercise prescription for patients requiring exercise in their lifestyle. He created the P.R.I.D.E psychology company (personal responsibility in delievering excellence) in 2006 and it has gone from strength to strength in that time.
James has over 12 years experience as a sport and exercise psychologist. In that time working with athletes training for the Olympics , GAA players at county and intercounty level, rugby players at national and international level, tennis players at national level, and a number of league of Ireland players in a one to one capacity.
James told CobhRamblers.ie "The first thing with every team based intervention is to change the culture. Soccer unlike rugby doesn't have the financial backing but that doesn't mean we can use that as crutch for failure. The goal is to create a systematic approach for training and learning. I intend on making the whole club more mindful and conscious of the goals we wish to achieve "TOGETHER" . That job is made so much more easier working in conjuncition with a manager like Stephen Henderson."
Henderson meanwhile is delighted to have added James to his team.
"We are in the process of putting a very strong coaching staff together as we begin implementing new structures in our academy and senior set up. There is no doubt the most important element any top player should possess , is his mental strength ,to deal with different aspects of the game. Confidence and lack of communication has effected our young team this year so it is fantastic that James can assess these areas and help put strategies in place that will help our players at all age groups to become stronger in these areas which will help them improve as players. James has been exceptional since he arrived and we look forward to a successful partnership with him."