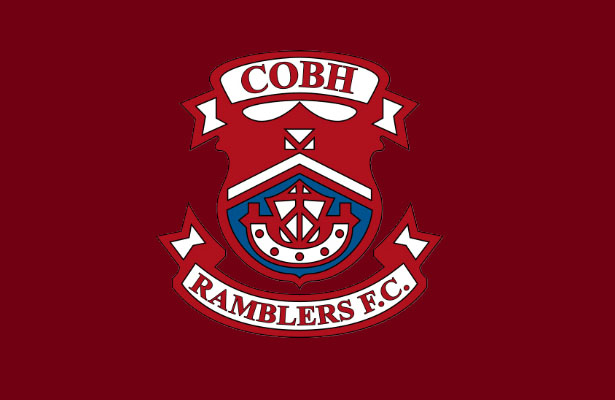 SIMPLY being realistic about the fact that they were released by Ipswich Town and Burnley was just accepted by 20 year-old brothers-in-arms Cory and Evan Galvin.
Neither of the twins from Dublin Hill, on Cork's north side, suffered any remorse, rejection or any sense of disillusionment after four years in the football industry in England.
"We had no issues with being let go at 19 because it's part and parcel of football and we just accepted it and got on with it.
We didn't feel in the least bit rejected by the clubs and we didn't regret it at all – we just moved on and got on with it.
There are people being let go from their jobs every day and it's not just in football but across the board.
"It's one person's opinion and that can change things but it doesn't mean you become a bad player overnight. We were not in the least bit disillusioned at being let go at 19. We are just moving on with our careers now and that's why we have linked up with Stephen Henderson at Cobh Ramblers," explained Cory for this interview for the official Cobh Ramblers website.
"There's more young players being let go by clubs in England than ever before and we fell into that category but we just want to get on with it now and enjoy our football again.
The drop-out rate is massive these days and young players do fall out of love with the game but its big business cross-channel and that's completely different to playing here at home," the lads agreed.
"We both played with Leeds in Ballyvolane and College Corinthians at the same time and it was only when we went to England that we were split up for a few years.
But here we are now back together again at Cobh Ramblers and we can't wait for the season to kick off. It's not a habit of ours to go to the same club, we didn't do it on purpose and it's just happened. It's handy now though to be at Ramblers for the new season," said Cory when we met up for a chat at the Commons Inn in Blackpool.
"We both started off at Leeds AFC for seven years or so and then we were at Corinthians together for three years. They were the best team in Cork at our age group at the time and it was only when we went to the UK that we ended up at two different clubs.
Cory was at Ipswich, I was up north at Burnley, but we stayed in touch a fair bit through text and Skype and the fact that we were at different clubs was just a minor detail as far as we were concerned," added Evan.
"We came back six or seven months ago, joined Waterford and we have ten games on our CV's now. By the end of the season, we'd hope to have another 30/40 games with Ramblers under our belts so we are building all the time," said Cory, who like his twin, wouldn't mind another crack at cross-channel football sometime in the future.
"The off season can be a bit of a drag as it's three months of doing absolutely nothing but then in pre-season we have six weeks preparation before the season actually starts in early March.
The pre-season bit isn't too bad when you get into playing games and once the friendly matches start up the season isn't too far away and you are back into it.
It's all about game preparation and getting the team together at the moment and it's all about the fitness side of it.
"In this day and age, you are expected to look after yourself in the off season and we all have our own personal programmes at Cobh and my twin Cory and I have been working away on the fitness side of it.
"I have my own programme that I brought back from a strength-and-conditioning coach in England and its going well. I just took two or three weeks off at the end of the season and spent a bit of time with my family and it's good to be back home. I am well up to speed at the moment and it was good to get a run in the Munster Senior Cup game against College Corinthians. Cory does his own stuff but we practice a lot together with the ball and working on our first touch and so on," said Evan who had three years at Burnley.
"Cobh is a club going places and we have settled in well. We are well used to a change in environment and moving clubs since we were 14 or 15. We are used to meeting new people and new players and it wasn't that big a deal going to Cobh.
It helped to know a few of the lads from before and we have slotted in well. We were at Waterford United last year but this is a new challenge. It's been an easy transition," added Evan who grew up with Christopher 'Kaka' McCarthy and knew lads like Anthony O'Donnell and Shane O'Connor as well.
"I want to have a successful career at a high level but England is not to be all and end all of it. We'd probably like to play abroad again but England is not the pinnacle of it. When Burnley came in for Evan and Ipswich Town wanted me over, we jumped at it and there's no way you are going to say 'No' to these clubs.
"We left home at 16 and went cross-channel when the offers arrived and we gave it our best shot over three or four years and it was a good learning experience for both of us," said 20 year-old Cory, who like Evan, already has Part One and Two levels of his coaching badges which were part of their apprenticeships at Turf Moor and Portman Road.
Looking ahead to the up-coming First Division season, the Galvins boys can't wait for the big kick-off on March 4.
"Yeah we want to focus on the football side of it for now but we might do the 'B' licence next year even though it's quite time consuming. It's something for the future.
Our biggest promotion rivals will be Limerick, UCD and possibly Shelbourne but I don't see Drogheda making a quick return to the top flight. We have to be aiming high and the talk around the club is of a play-off spot at least.
"We have a big squad and it's a competitive squad. We have options all over the park and we have to chase promotion.
It would be great to get up this time and join Cork City and we'd be back to proper local derbies. We should not be aiming any lower than promotion," added Evan as Cobh's opening sequence of fixtures pits them against Shelbourne (away), Drogheda at home, Limerick away and UCD at home over the first month of the new campaign.
"Hendo (Stephen Henderson) made a good impression on us when we met up a few weeks ago. There was no over-exaggeration with him, he was very honest about the year ahead and just laid things out for us and that was a good start
"One of the biggest attractions for us in going to Cobh is the brand and style of football they play and they encourage and it's an attacking style that will draw the crowds in to St Colman's Park. Hendo's ultimate aim is to get Cobh Ramblers back to a semi-professional outfit and to try and get promoted and both of us are certainly buying into that idea," chipped in Cory who hopes to play in midfield in a 4-3-3 formation.