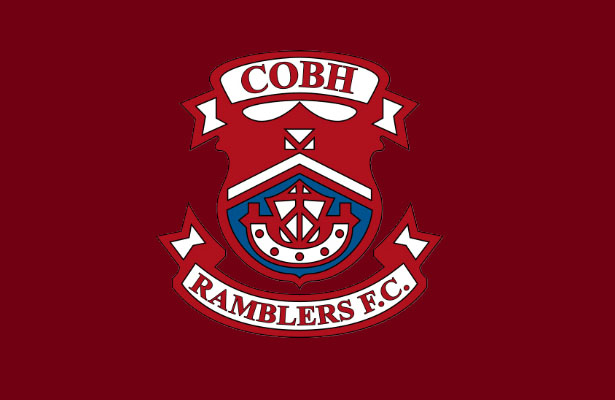 Cobh Ramblers  recently announced that last season's u17 manager Len Hackett was stepping up to their u19 side for the coming season. The former College Corinthians and Riverstown coach took charge of the club's U17 side in last year's first ever National U17 league and his squad are well into preparations at this stage as the new campaign approaches.
"Our preparation has been going well so far although the recent weather hasn't helped.  We finished our trial games recently and we have now selected our players for the coming season.  We played against the very talented Cork Youths League side and we've also been busy with strength and conditioning. There are two upcoming challenge games against Munster Senior League opposition, Castleview and Mayfield, and these will test the squad once again."
The 2015 U19 season was but a short one, lasting from August to December as the league re-aligned to a summer calendar, following in the footsteps of its senior counterpart. As a result, Cobh's squad is much the same as last year but Len has added some new faces.
"We felt that continuity is very important and the squad this year is very similar to last season. These players picked up valuable League Of Ireland experience and we wanted to keep them on. Two players, Matt Murray and Killian Murphy, have been promoted from our u17 squad and it's good to see players progressing through the club. We've also brought in a few more players to boost the squad. Sean Cooke played for Waterford's u19 side last year and he'll bring experience to the side. Rob Lynham has come in from Kilreen Celtic and we've been very impressed with him so far. Goalkeeper Ryan McCarthy signed from Rockmount recently while David O'Gorman is also back at the club after a spell at Leeds. We brought in players that we felt would improve the squad. The players are constantly push each other and it's looking positive for the new season".  
Len's backroom staff have plenty of knowledge and experience, something which will be important this year.
'My assistant manager this season is Derek Falvey. He's currently working on his UEFA badges and has been a huge help to me so far. Eric Higgins is our analyst and he is also busy working on his UEFA badges. Pat McCarthy has come in as our goalkeeping coach from Castleview and I'm delighted to have him on board.'
 The former College Corinthians coach acknowledges that last season at the u17 side was a real eye-opener in terms of the standard required, but he is ready to push on from his opening year coaching at national level.
'Last season was very challenging and it was a huge learning curve for me as a coach. It was a great experience and I learned a lot in that short space of time. It was my first season involved in League Of Ireland football and I am hoping to apply what I have learned to the u19's this year."
 Many people have remarked how far Cobh have progressed in recent months and Len is well aware of this positive transition taking place at the historical Great Island club. 
'When Stephen (Henderson) asked me if I would consider the u19 role, I got back to him the same day. I honestly didn't mind which role I was asked to do, whether it meant staying with the u17's or moving to the u19's as I did. There is a great buzz around the club at the moment and it's a privilege to be involved. My job now is to help these players and to keep improving them. They're an ambitious group and they're aiming to make the first team. It's a great mindset to have and they must  maintain it throughout the season.'
With Cobh missing out on the play-off spots in last year's u19 League, they are fully set on rectifying that this season.
'Most of this squad just missed out on the play-offs last season and they don't need me to tell them that  finishing in those positions will be the target this season. At this level you have to set a winning mentality but the most important thing is that the players keep improving and learning all the time. I think that with the new additions we have, we will be a team that can challenge any team in this league'
Cobh and Cork City have developed quite a rivalry at u19 level in recent years. Len is under no illusions that the Leesiders will be one of the main contenders to take not only a play-off spot but the national title in what is a very competitive league.
'Our near rivals Cork City are the defending u19 champions and they'll be there or thereabouts again this season. Shamrock Rovers are another side who are always impressive at this level. This really is a tough division and anyone can beat anyone on their day. We'll be facing Limerick and Waterford in Muster derbies and they always challenge at u19 level. It will be tough this year but I believe that our squad will do well.' 
The main aim for the u19 side is to produce players for Stephen Henderson's senior squad, something which is clearly going to plan with the current crop of young stars.
'Just last week we had five players sign with the first team and that's a great sign that we're doing our job well. It shows the quality of players that we have in our squad. Ben O' Riordan, Chris Coleman, Kyle McNamara, Charlie Fleming and Cian McCarthy have all been added to Stephen's squad for their season and I wish them the best. Then you have Jakub Buris and Adam O'Sullivan who are in their second season playing for the seniors but are still eligible to play with us this year.'
 Cobh Ramblers will compete in the ten team U19 Elite Southern Division this year alongside Cork City, Limerick FC, Waterford United, Wexford Youths, Galway United, Cabinteely, Bray Wanderers, UCD and Shamrock Rovers. They get their season underway on the weekend of March 13th away to Shamrock Rovers.
by Thomas Stafford