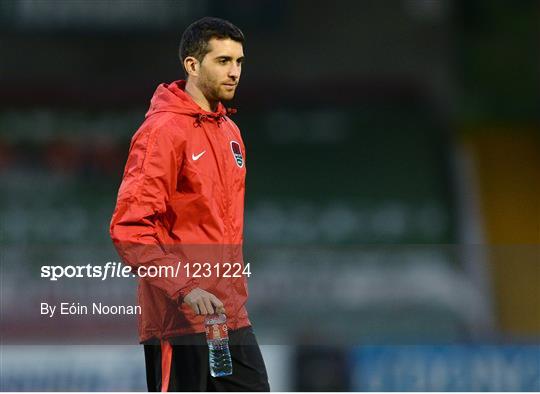 Cobh Ramblers FC are pleased to announce that Declan Coleman has been appointed as head coach of our u19 side for the 2017 season. Declan takes over from Ethan McCarthy who has recently taken up a coaching role in the United States.
Coleman is no stranger to St Colman's Park, serving as assistant manager to Stephen Bermingham's u19 side in 2014/15. He then followed Bermingham to Cork City's u19 setup in 2015 where they won the Enda McGuill Cup, Elite Southern Division and lead the side to the UEFA Youth League. While at Cork, Declan helped to bring through the likes of Connor Ellis, Chiedozie Ogbene and Craig Donnelan amongst many others. Speaking about the appointment, Declan had this to say,
"I'm delighted to be back at the club where I started my League of Ireland coaching career. I hope to help as many of the players as possible to push on to the next level. It's a competitive league and it will really bring the best out of the players and coaches. I see it as a progression from my previous role and I'm really looking forward to getting started. The club is moving in the right direction and I want to be a big part of that."
Having spent three years coaching at u19 League of Ireland level, Declan will bring plenty of experience to the role and Cobh Ramblers are extremely pleased to have him on board with us. Our u19 side get their season underway on Sunday at home to Shamrock Rovers.