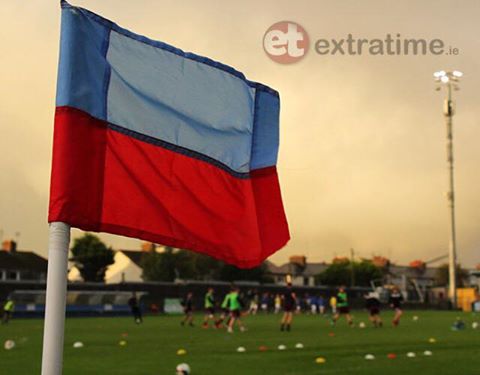 From 1996 to 1999 the Cobh Ramblers faithful were blessed to witness the skill and prowess of Tony Izzi. One of the club's greatest ever strikers, the news of his passing at the age of just 48 recently arrived from Italy.
A League of Ireland stalwart, he also plied his trade at St Pat's, Shelbourne, Dundalk, Athlone and Limerick during the 1990's and early 2000's. Tony's 16 league goals in the 1998/99 season remains a club record and he is one of only two Ramblers recipients of the First Division Player of the Year award. He finished as the First Division top scorer in both 1996/97 and 1998/99.
Izzi played under numerous Ramblers managers in his time, two of whom being former Norwich City and Nottingham Forest defender Ian Butterworth, and current Ramblers manager Stuart Ashton. In conversation with two men who managed the exciting attacker, it was clear that he possessed something special.
Ian Butterworth was Cobh Ramblers' player-manager in 1998 and recalls the pacy striker of Italian heritage who lit the league alight,
"He was a bright, enthusiastic boy that I coached that season. He was quick, he did the running in behind, stretching defenders. I remember well that he always played with a smile on his face, he played with enthusiasm, he just loved the game. He was great at sniffing out a goal and that shows in the amount that he scored. He really was brilliant."
Currently the chief scout of Premier League side Burnley, a role he previously held at QPR, Butterworth also remarks fond memories of his time in Cobh, coaching the likes of Izzi, Anthony Kenneally and more,
"It got me on the coaching ladder and started me off. It was a good setup for both parties and I really enjoyed it. I was sorting out some old pictures lately and it really brought it back. They were fun times and I met some good people there."
Current Ramblers manager Ashton echoes Ian with his thoughts on the magic of Tony Izzi, having managed him in 1997,
"Firstly I was shocked and saddened by the news. He was a lively, bubbly character and on the pitch that came out in him. He had the tricks and the skills and the talent was there for everyone to see. As well as that he was a likable guy and it's very sad news."
Cobh Ramblers will be marking Tony Izzi's time at the club this Saturday at our game against Cabinteely. All of his past teammates, supporters and friends are invited to pay tribute to a club hero. Kick-off is at 7pm in St Colman's Park.
By Thomas Stafford