With the Ramblers Academy teams kicking off their seasons this weekend, we look ahead to how the Young Rams are shaping up for 2022.
At U19 level, former Cork Kennedy Cup Manager Zoran Teodorovic has taken over for the new campaign. He is ably assisted by Damien Rowe, Noel Cantwell and Seamus Forde. Last year saw plenty of strong results for this side and more importantly lots of progression to the senior side. More of the same would go nicely in 2022 and that will be aided by the availability of senior players such as Darragh Burke, David Eguaibor and Michael McCarthy. Some talented U17s such as Liam Hopkins and Glenn Towler have stepped up to the team and it should make for a promising year. They open 2022 away to Bray Wanderers tomorrow.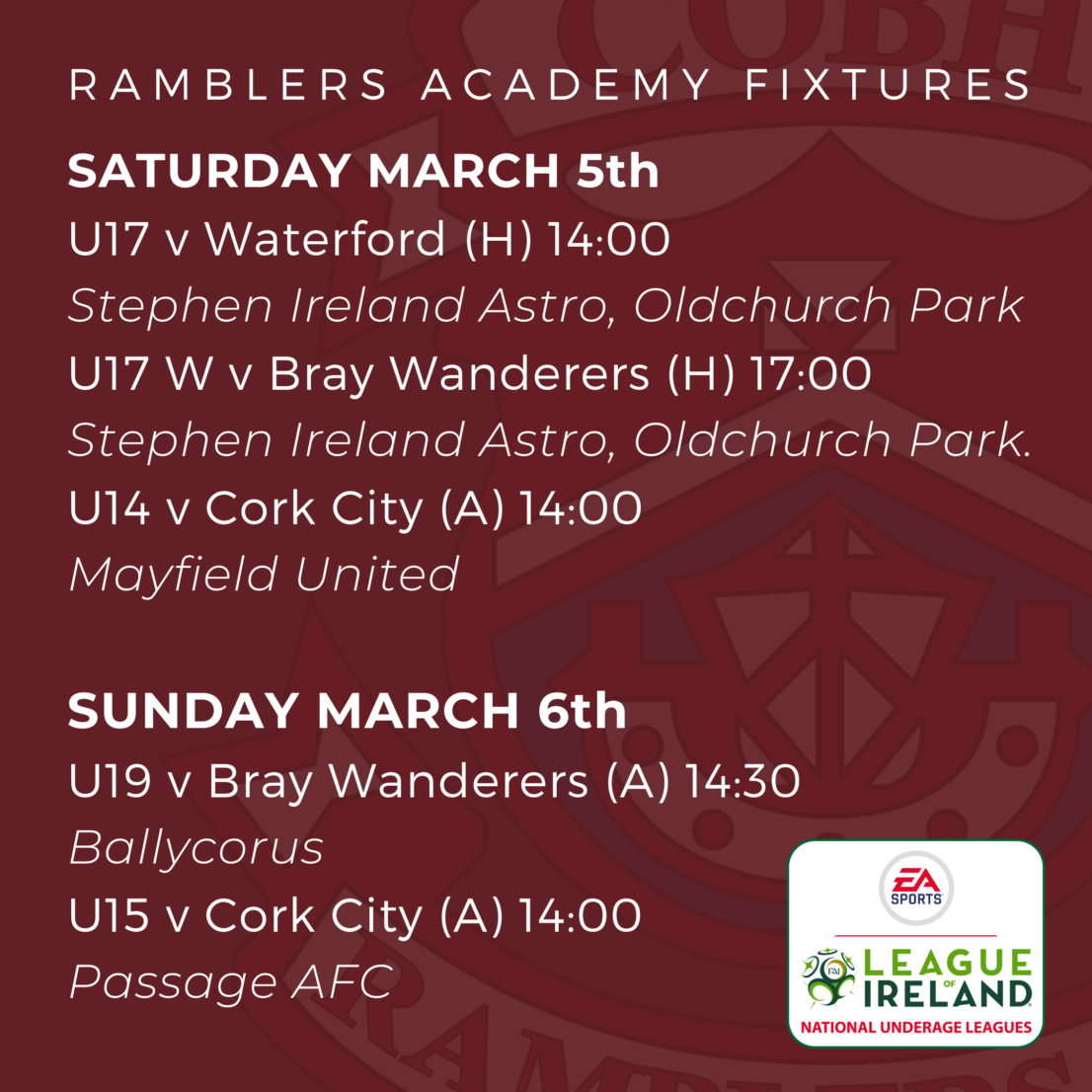 Looking at the U17 men's side, with Darren Dennehy taking a step back due to work and family commitments, Dean Buckley moves from the role of assistant to U17 manager this year. Eric O'Driscoll moves up to role of assistant manager while former Ramblers Academy player Cormac Buckley makes the exciting step-up to a coaching role. They are also joined by Jay Kelly. The U17s have kept onto a core of last year's National Shield runners-up side, including Jakub Gaup, Jake Freyne and Charlie Cummins. Moving up from the U15s include Luca Cy Fitzgerald, Sean O'Connor and Tom Bardsley. They begin 2022 at home to Waterford at 2pm today in the Stephen Ireland Astro, Oldchurch Park.
Aoife O'Brien's U17 Women's side, our first ever female team at national league level, start their season this weekend at home to Bray Wanderers at 5pm on Saturday, also in the Stephen Ireland Astro. After a strong pre-season things are looking good for our new Academy addition. Hollie Homan and Mannie Murray recently featured in an Irish U15 training camp while Rosie Speakman has already featured for the senior women's side. Aine Griffin, brother of senior player Ciaran, is another young prospect to keep tabs on in an exciting Ramblers side.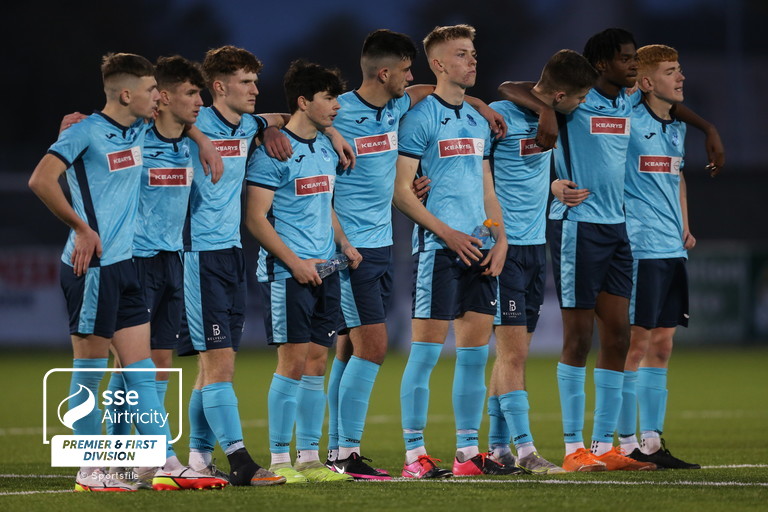 Finally, having brought last year's U14s to the National League Semi-Finals, manager David O'Leary has taken the majority of that squad with him up to U15 level this year. Daniel Mellerick, Devon Gibson and Chris Harrington all continue in a familiar looking side, along with some newcomers such as Evan Cummins of Springfield Ramblers. Eric Goulding and Paul Drummond remain among the coaching staff while Alan Geasley stays coaching at the same age grade as last year. They visit Cork City in Passage tomorrow at 2pm.
O'Leary is looking forward to another exciting season of academy football, "Off the back of a good year last time round I am very excited to begin our 2022 campaign this week. We've added some real quality to the team, and maintained 14 oflast year's squad. I am delighted that Ivan and the club saw fit to keep me and my staff in charge for the 2022 season. I'd like to go on record and thank Brendan Keating and Conor Walsh for all their help last season, without them we wouldn't have achieved what we did. I'd like to thank all the parents and guardians and the players themselves for putting down a fabulous pre season, here's hoping we can emulate and go one better than 2021!"

Make sure to catch these Young Rams in action this year, you won't regret it!