INTERVIEW | Damien Rowe enjoying time with U17s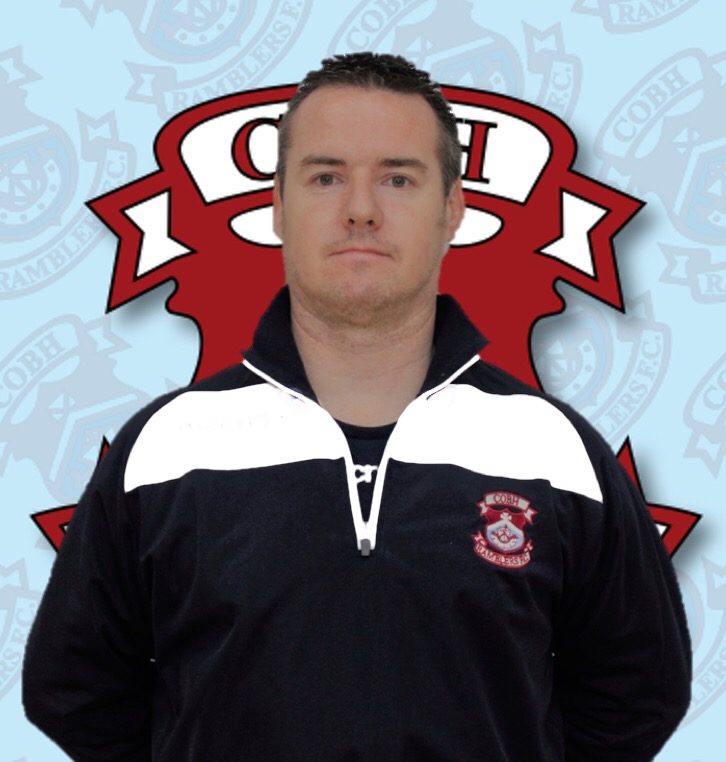 Cobh Ramblers' u17 side went into the mid-season break on the back of some impressive results. A 2-0 victory at UCD particularly caught the eye and head coach Damien Rowe is pleased with how the season has gone so far. Alongside Davin O'Neill, Michael Hastings and Ryan Murphy O'Neill, Damien took charge of the u17s this year. this saw him join his brother Peter at the club who coaches the senior side.  It was almost a brand new squad put together for 2017 and Rowe spoke with club reporter Thomas Stafford about the year so far,
"As a team we are happy with how the season has gone so far. It's been an enjoyable six months. We had 17 new players coming into the squad, along with three of the lads from last year, Kyle Murphy, Ross Slevin and captain Connor O'Leary. From the outside, people thought it would take a while to get the team playing together and picking up positive results. From the start however they have been excellent for us.
We won our first game against Wexford but lost the next three including a heavy defeat in Shamrock Rovers. In those three games we learned a lot as a team and as coaches. We put that into the training sessions and since then results have been better. We don't focus entirely on results as this age level is a lot about developing players. We want them to be ready as players for when they move up the levels. Don't get me wrong, we still go into games to win, but we are preparing them for the step up to u19 and senior football."
With player development having such a key role at this level, Damien is delighted to see some of his players already progressing up the age-groups,
"The highlight for me so far has been seeing four of our squad; Joe Meaney, Cameron Harlson, Nathan O'Donnell and Conor Drinan, getting called up to the u19 side. It shows that we are helping them progress and move upwards. Cammy has even been training with Stephen Henderson's senior setup. This helps them as players and also helps us moving forward. At the start of season we told them that if they prepare right and have the right attitude, the opportunities will come for them."
The side are now in the midst of the mid-season break and will not return to action until a home tie with Cabinteely on June 25th. The former Springfield boss is pleased with the timing of the rest period and also has news of a new addition to the coaching staff,
"I think that it has come at a good time for us. It gives us time to fine tune a few areas and put some work in tactically. We have also brought a new coach on board in Marc O'Donovan Wyatt onto the coaching team. Ryan Murphy O'Neill is away in the Mediterranean until early August with the Irish Naval Service. It's great to have Marc on board with us and the break gives us time to blend him into the team. He is currently in the latter stages of his UEFA B Licence and is helping us out tactically and systematically. The break also gives the coaches and players some extra time with their families. They put up with us being away from home on away trips and at training sessions so it's nice to enjoy a bit more free time."
The summer transfer window offers a chance to add some new faces to the side and the Cobh native is open to some new players joining the squad,
"During the break we will bring in a few lads to train with us and see if they can add to the squad that's already here. We need them to be ready to step up to the level required straight away.  If anyone does come in, they will need to hit the ground running."
Finally, Damien looks ahead to the remainder of the season and is looking forward to pushing on in the second half of the campaign,
"All the coaching staff have found the season enjoyable so far. There have been challenges at times but we've learned from them and are the better for it. The players have improved tactically and technically. Fitness is an area we now want to work on to ensure that the players are fully capable of stepping up to u19s and seniors. Our target for the rest of the season is to improve our league position and to hopefully progress more of our talent into the u19 and senior ranks."
By Thomas Stafford
.