Teammates – With Karl Caulfield
In the first of this season's "Teammates", Cobh midfielder Karl Caulfield is put in the spotlight as he reveals all about his fellow players!
Best Trainer: To be fair, there's a few candidates here. I'll go with Charlie Fleming though. When it came down to the running a few weeks back, he put it in big time. A serious crosser of a ball too.
Most skilful: It has to be Stevie Christopher. He has unreal first touch and even has a step-over in the locker. I tried one of them once, the less said the better…

Future Manager: Kaka (Christopher McCarthy) He just has the mentality for it. He drives everyone on and is always passionate. He really has the will to win.
The Joker: Matthew Whelan. Sometimes his jokes may be poor but as they say, if you shoot enough times you'll eventually score. On a serious note though, he makes training more enjoyable.
Most intelligent: Hunty I'd say. He's a sharp guy, although Shane Lowth could be a dark horse. He's a quiet lad so I don't know, he could be a genius. Usually the quiet ones are as sharp as tacks. Not too many other candidates here I'd say!

Least Intelligent: Toughest question of them all. It gets debated regularly. It's a toss-up between a few, it could be Charlie (Fleming), Matty (Whelan), Stevie (Christopher) or Dean (Swords). I'm going to go with the Mylod brothers though.
Future Captain: James McSweeney, he leads by example. Who's going to give him stick anyway, he's a monster!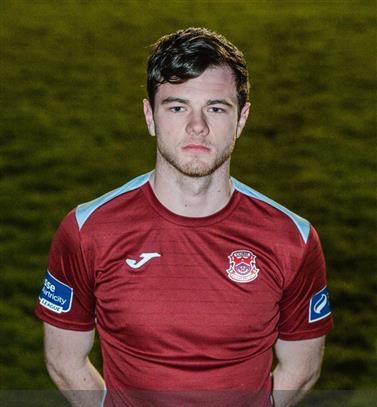 Worst Dress Sense: Outside of Stephen Henderson, I don't really know. I've a feeling Darren Murphy could rock up like Harry Styles just got sick all over him though. He wins on the dodgy hat alone.
Worst Dancer: I'm not around long enough to answer this one. Going to say Kyle McNamara though. I've a feeling he could go full Carlton from the Fresh Prince of Bel Air at any moment!
Worst Taste in Music: All of them! I think they're all fans of Drake.
Longest in the shower: Not sure about this but I'd say Craig Donnellan because it takes a fair bit of time to wash that cat on the top of his head!