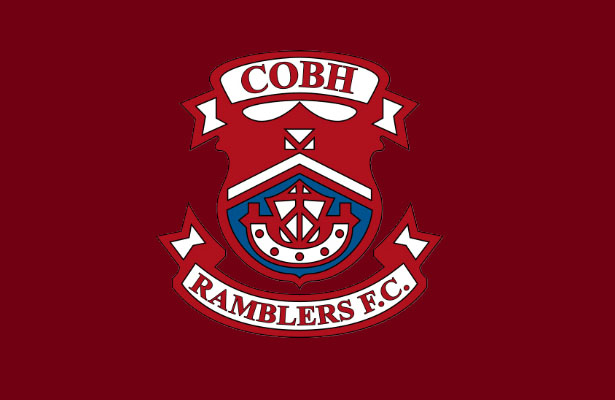 Cobh Ramblers FC are pleased to launch our Player Sponsorship scheme for the 2017 season. The scheme was an excellent success last season and we thank all who sponsored a player. For the coming season we will be launching even more measures to ensure maximum return and coverage for our generous sponsors.
For a senior player the cost is €150. In return, sponsors will see their name/business featured alongside the player in our match programme, "The Rambler". Additionally they will feature on the player's new profile page on our website, with links to the sponsor's own website and social media.
Last year we wanted our player sponsors to reach even more of an audience and included them in our live match updates if their player scored a goal, as shown below.
These updates are viewed by huge numbers on our social media platforms and it was well received by sponsors. The images were also used whenever news items of the player were shared online and quickly became a regular part of our social media feed.
In 2017 we shall continue to seek new and unique ways to ensure our sponsors get the return they want. We also invite sponsors to send us any of their own ideas that they feel could utilise the sponsorship. Sponsors will also be invited to a game to get a photo with their chosen sponsored player.
Furthermore, members of our u17 and u19 national league sides can be sponsored for €100. These underage stars have brought much success to the club in recent years, with our u17 side winning the League of Ireland Shield in 2016.
Interested parties should contact Ian on 0833039922 or any committee member. Your support is hugely appreciated and helps keep League of Ireland football in Cobh and the area of East Cork.