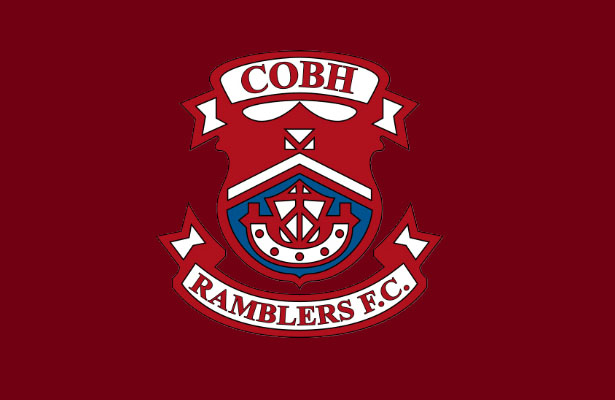 NOEL SPILLANE sits down for a cup of tea and a chat with Cobh Ramblers double 'Player of the Year' winner SHANE O'CONNOR.
IT'S AMAZING what a bit of stability and a sense of being wanted and appreciated can do for a young footballer. And 24 year-old midfielder Shane O'Connor is a case in point.
"It was nice for me to get the awards at the end of the season and I was surprised to win both the Player of the Year and the fans' Player of the Year.
The fans one was a bit unexpected to be honest but when people vote for you for something like that it's nice and it gives you a lift. It was lovely for me to win on the double and I can't wait for the new season to come around and we all get started again.
"We had a lot of good players in the running for it and I was just lucky enough to get it by one vote but I was chuffed to get it. I am really enjoying my football with Cobh Ramblers and working with Stephen Henderson.
I think I was a bit of a journeyman before I was a man and I moved around a fair bit between clubs but I have a bit of stability in my football and in my life in general now," explained O'Connor who lives off the Commons Road in Blackpool.
"When I came back from Ipswich after being signed by Roy Keane, I had spells with Cork City, Shamrock Rovers, Portadown and Limerick, I don't think I am missing out on any one there, but that's more than enough in four years.
I am back in Cork now and I have settled well at Cobh and this is the first time in quite a while that I have signed back for a club like Ramblers. I love it down there and it's great for me to be back home as well," said Shane when we met up in the Commons Inn before Christmas.
O'Connor is well impressed at the general makeover and overhaul that has happened at St Colman's Park.
"Cobh Ramblers is unrecognisable now to what it was say last March and so much good work has gone on, both on-and-off the pitch, and they have gone down the fans' Trust route like Cork City and that's a positive.
It's no secret that the club nearly folded last year but Eoin O'Sullivan and his committee have worked wonders at St Colman's Park.
It's been a remarkable transformation in a short space of time and the lads have promoted the club really well and the Awards Night was excellent and drew in a big crowd. They are trying to win the local community back and encourage them back into the club and I think they are winning the battle," O'Connor told me.
"The biggest thing that stuck out in my mind was to see the big crowd that turned up for the Cobh Wanderers/Sligo Rovers game in the FAI Cup that they played in St Colman's Park and that showed the potential of the club.
That is what we need to get it back to next season, get the crowds in for our games on the Saturday night.
I think if we are pushing for promotion then we can get bigger crowds to come to our games and that has got to be a target for us now.
"Mid-table and all that is grand but I think we are better than that and I think 'Hendo' (Stephen Henderson) is aiming higher as well," he added.
"It was mad stuff there for a while with Cobh not winning an away game for ages, finishing in the bottom two was embarrassing and that has got to improve. That is not what we are about at Ramblers."
Looking ahead to the new season, O'Connor knows the battle lines are drawn.
"Obviously Limerick will have a bigger budget, Drogheda will be handy and then we have Waterford in the mix but listen I will be very disappointed if we do not finish in the play-off spot.
"We play an attacking brand of football and when you take the trouble to come down to Cobh, you see goals in games and that's the style we like.
It's down to the coaching we do and they have us transitioning from defence to attack quickly and the emphasis is on the end product. You have to have an end product to be a successful team.
"We do try and play good stuff and there's no point in us launching it up the park because we don't exactly have a Mark O'Sullivan-type or a target man.
We prefer to play it through midfield and work it up the park and that's the way we will play again next season.
We need more strength-in-depth and more competition on the bench and hopefully we can steer clear of injuries and suspensions too because all that hurt us last year," said the former Wilton United and Liverpool apprentice.
"Losing Kynan Rocks to a soccer scholarship in Manhatten was a big blow to us and, in my opinion, he was playing well enough to get cross-channel and the key will be that strength in depth. If we can get our training to a higher level as well that will make all the difference," he told me.