In a new online feature during the off-season, we will be interviewing past Ramblers players about their 'Best XI' that they played with over the course of their careers in the claret and blue. First up in the series is Martin Deady.
Martin made his debut for the club in 2007 and was the youngest member of the First Division winning squad of that same year. He continued to play for Cobh in the 2008 campaign and made a return to the club in 2013 under manager Dave Hill. He was made captain for the 2014 season before departing for Longford Town. Comfortable at left wing and at left back, Martin has gone down as one of the fans' favourites in recent years. Here is his 'Best Ramblers XI'!
GK: Bilko (James McCarthy). He was a brilliant shot stopper and also had great feet. It doesn't surprise me to hear that he plays on the right wing these days!
RB: Alan Carey. A brilliant pro and a top right back. He lead by example.
CB: Kev Murray. Kev made defending look effortless at times, a Rolls Royce of a centre half!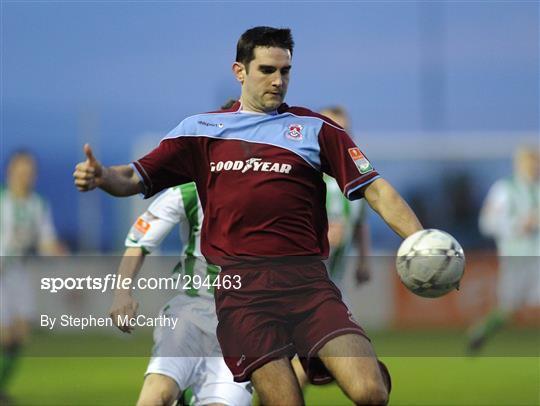 CB: Brian Fitzgerald. An absolute lunatic and a nightmare for any attacker to play against. He hates a 50/50!
LB: John Meade. A great servant for the club and had a wand of a left foot. A brilliant person on and off the pitch.
CM: Shane Barrett. I needed someone to do the dirty work for this team so no better boy than Barrett! He reads the game so well, when he's fit he's a great fella to have in the holding midfield position.
CM: Rob Waters a.k.a Kevin De Bruyne. When Rob felt like it he would be a step ahead of everyone! A very talented lad.
CAM: Daryl Kavanagh. I was lucky enough to play with Daryl at Limerick too. It was ridiculous how easily he could beat players. And a nightmare to play against!
RW: Kynan Rocks. What he lacks in height he certainly makes up for it in talent, has brilliant technique.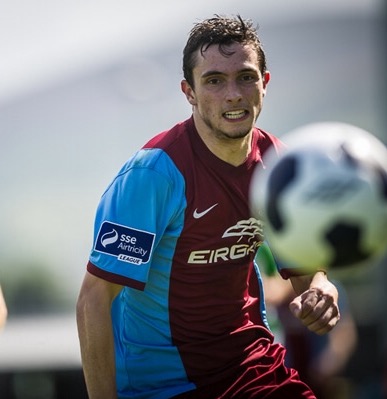 CF: Conor Meade. A super finisher and a brilliant footballer on top of that. He instinctively always knew where I was going to cross/shank the ball to him!
LW: Davin O Neill – Probably the best player Cobh has ever produced for the club. Simply a joy to watch with the ball at his feet.
That's my 'Best Ramblers XI'!