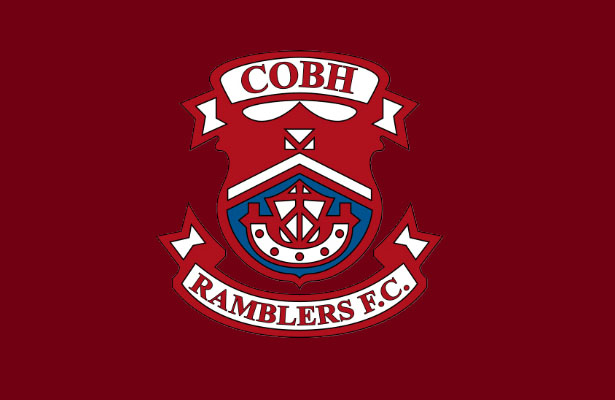 Cobh Ramblers FC are pleased to announce that the management team of Damien Rowe, Davin O'Neill, Darragh Burke and Ryan O'Neill will be taking over our u19 side for the remainder of the 2016 season.
Having previously managed local side Springfield in the AUL, Damien Rowe is following in the footsteps of his brother  Peter who has recently joined Stephen Henderson's senior coaching panel.
Davin O'Neill needs no introduction to Ramblers fans, with over 100 league appearances for the club, and a First Division medal in 2007. He made his Ramblers debut in 2005 and played for Cobh until joining Cork City in 2010. The 2013 season saw Davin finish out his League of Ireland playing career at Ramblers before he had two successful seasons as assistant manager/ player at Cobh Wanderers.
Darragh Burke is another familiar name from the club's recent past, as he was a member of the club's coaching staff in the successful 2007 season, having played for the Rams for many seasons prior to that. Similarly to Davin, Darragh spent the last two seasons as assistant manager at Cobh Wanderers as they secured back to back promotions in the Munster Senior League.
Ryan O'Neill has been involved in coaching for many years, most recently as part of the backroom staff at Cobh Wanderers during the 2015/16 season where they achieved promotion to the MSL Premier Division.
Speaking about the appointment, Damien Rowe had this to say, "I'm delighted to have been asked by Stephen (Henderson) to step into this role for the remainder of the season. It's positive step for myself and the team of Ryan, Davin and Darragh. It is also a positive step for Cobh football. We as local coaches are trusted in the role to manage this great squad of players and represent the club for the rest of the season."
The u19's are currently seventh in the Elite Division Southern Section, having beaten Bray Wanderers 3-0 last time out.