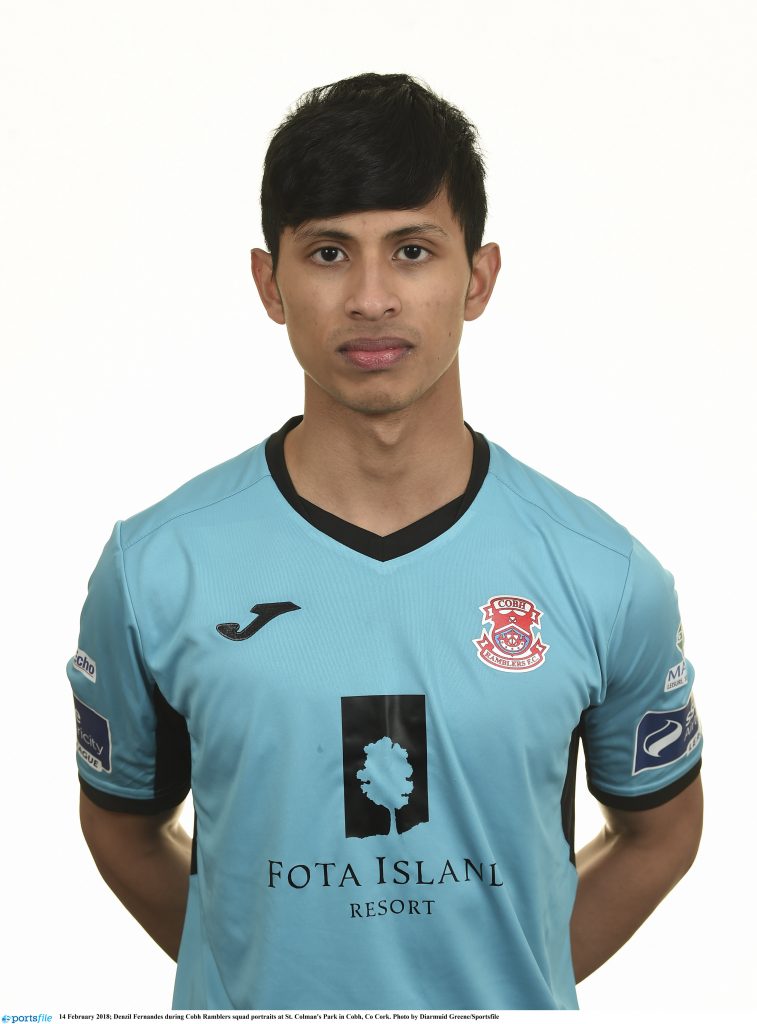 Cobh Ramblers are pleased to confirm that midfielder Denzil Fernandes has re-signed for the 2019 season.
The Drimoleague native joined Ramblers in 2018 from Cork City's u19 setup where he had featured in the UEFA Youth Champions League and picked up an All-Ireland u19 title. The former College Corinthians schoolboy featured 24 times for the Rams last year including the 1-0 win over Dundalk and became a key player for Cobh as the season progressed.
Denzil had this to say regarding his re-signing, "'I'm delighted to be signing back. The club is heading in the right direction and hopefully next season we can really push on and be successful.
Last year went well for me. I was disappointed not to win the EA Sports Cup after we worked so hard to reach the final. That wasn't to be, so 2019 will be the year that we do something huge for the club.'