Cobh Ramblers are proud to announce Doyle Shipping Group (DSG), Ireland's Leading Shipping & Logistics Company, as a club partner for the 2021 League of Ireland season.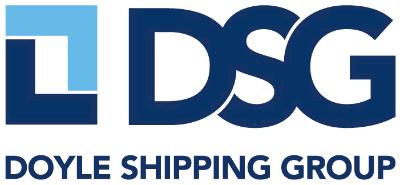 As part of the partnership, the DSG logo will be located on the sleeve of the Cobh Ramblers first team kit for the new First Division season.
Cobh Ramblers vice-chairman Tony Flannigan had this to say upon the announcement, "Doyle Shipping Group have continued to support both the club and the wider Cobh region consistently in recent years and we are delighted that they are on board with the club again.
The Group continues to help local community initiatives on an annual basis and their consistent support to the club helps provide an opportunity to all future Cobh Ramblers footballers to play on a national stage. The club look forward to working together again for the coming year."
Steven Quinlan of DSG also spoke regarding the news
"We are delighted to support the club in the community again for the coming year. Both parties have a long association working together and we look forward to strengthening that."
Doyle Shipping Group (DSG) is a leading shipping and logistics company providing a range of marine services including stevedoring, ships agency, chartering, project cargo, terminal management, warehousing, forwarding, ship repair, tug hire and passenger ferries.
The company has offices and warehouses in many of the major Irish ports and operates two private port facilities: Greenore Port in Louth and Cork Dockyard in Cobh.