Cobh Ramblers' first outing of 2017 takes place on Tuesday night as we host Cobh Wanderers in the first game of our pre-season schedule. This local derby should be an enthralling encounter and also acts as a fundraiser for the Cobh Playground Fund. The Cobh Playground Fund is seeking to improve the town's recreational facilities for young children. The game has been dubbed as 'El Classicobh', leaving supporters to expect a thrilling fixture.
There has long been a connection between Ramblers and Wanderers, with both sides representing Cobh on the football map for many years. Numerous players have plied their trade at both sides and that is no different today. Michael Deasy's side have plenty of ex-Rams, including 2007 First Division title winners John Meade, Conor Meade and Michael O'Shea, as well as goalkeeper Michael Devine and defender Brian Fitzgerald. More recently Alan O'Flynn, Dave Curran and Jimmy Griffin have transferred to the Oldchurch Park outfit from the Rams.
The game offers a debut opportunity to our recent arrivals Shane Lowth, Dean Swords, Ryan Hogan and Adam Mylod who have all signed in the off-season. It may also be used to identify some of the younger talents progressing through the club's underage ranks. Darren Murphy (ankle), Kyle McNamara (quad) and Ben O'Riordan (broken hand) will all miss the tie through injury.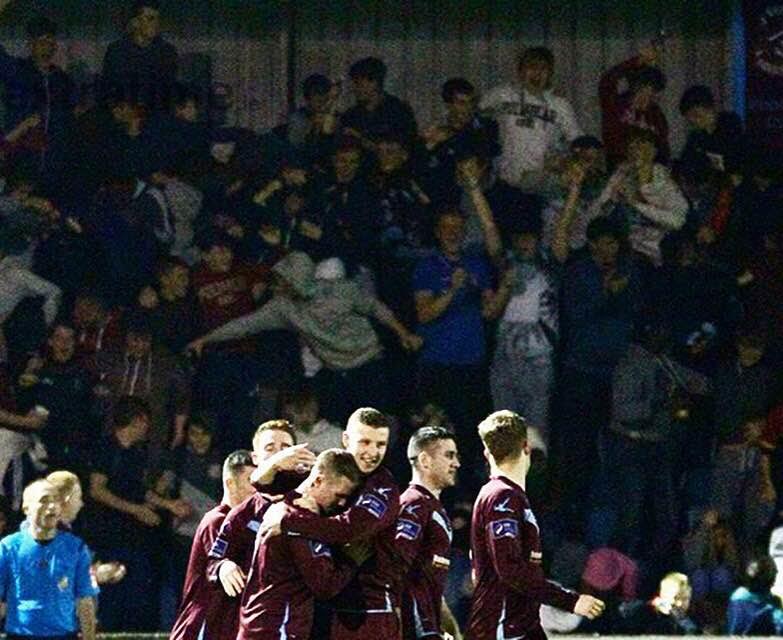 Whilst it is Ramblers' first game since the second leg play-off win in October with Drogheda United, Wanderers come into the tie in the midst of a thrilling season back in the Munster Senior League top tier. A 2-0 win away to UCC in the Donie Forde Cup semi-final at the weekend has them in impressive form for this friendly.
Both managers are eagerly looking forward to the tie. Ramblers boss Stephen Henderson is well-aware as to how important the game is as a fundraiser, "Cobh really is picture perfect and a fantastic place to live. However, we cannot get away from the fact that there is a real lack of facilities for the children and young people of the Great Island.
Our game on Tuesday night is part of a fantastic initiative created by local parents who began a fundraising campaign to build a state of the art playground facility that everybody on the island can enjoy. It is a wonderful opportunity for the people of Cobh to come together and show how strong we are as a community . 
It wasn't long ago when Cobh Ramblers were on the verge of extinction but with the help of local businesses and the fantastic support of our community, we are slowly re-emerging from the ashes. As a club our immediate priority is to stabilise and grow strong so that we can implement a number of community driven projects that will cater for the young people of Cobh. To play a part, along with Cobh Wanderers, in hosting this fundraiser for a new playground is an honour and one that we are really looking forward too. All proceeds from the game will go directly to the Playground Committee. Please come along and help these fantastic people in their drive to make Cobh an even better place to live.
Cobh Wanderers manager Michael Deasy has echoed the thoughts of his Ramblers counterpart and is eagerly awaiting the game, "We at  Cobh Wanderers are really looking forward to the game with Cobh Ramblers, especially with the proceeds going to the Cobh Playground. We are hoping for a large turnout on the night as it should be a great game of football. Although we are in the middle of our season and Ramblers are just starting pre-season, it should be very competitive game.
We are using it as build-up to our last 16 match in the FAI Intermediate Cup at home to Killester on Saturday 4th of February. Our season has started very well as we are unbeaten in the league and are second in the MSL Premier Division. Wanderers and Ramblers are closely linked and hopefully these games will become more frequent. Lastly, we wish Stephen Henderson and his squad all the best for the upcoming campaign."
Admission on the night is €5 for adults and €2 for children. Kick-off is at 19:45