Cobh Ramblers FC are delighted to announce that McCarthy Insurance Group will be the club's primary sponsor for the 2022 League of Ireland season. Founded in Fermoy Co. Cork in 1952, McCarthy Insurance Group (MIG) are one of Ireland's largest insurance brokers, with 16 branches across the country. Nine of these are located in Cork: Mitchelstown, Bantry, Cork City, Dunmanway, Fermoy, Millstreet, Charleville, Kinsale and Skibbereen.
MIG have a strong connection with both Cobh Ramblers and League of Ireland football and we look forward building this relationship in the months ahead. The sponsorship will cover our SSE Airtricity League men's team as well as our four underage academy men's sides for the full 2022 season.
Tony Flannigan – Vice Chairman of Cobh Ramblers
"As a club Cobh Ramblers has strong ties with our community and local families. This fits perfectly with the values of McCarthy Insurance Group. MIG were the club's main sponsor in the early 2000s and have always been heavily invested in community engagement. They have generously supported multiple sporting projects and facilities across the country.
2022 will be a special year for both the club and McCarthy Insurance Group, the club will celebrate its 100th anniversary, while MIG will celebrate their 70th year in business since opening in 1952. As a club there will be a lot of special commemorative events for the year ahead that supporters can look forward to and we look forward to announcing these in due course.
This is another exciting partnership for the club and it shows off our current attractiveness to some of Ireland's top businesses. Together we look forward to a positive and exciting working relationship"
Bill O'Leary – Club Chairman
"This MIG sponsorship is significant and a testament to how far we have come as club. We are very grateful to Charlie and his family for backing us and for their continued support of League of Ireland football. We look forward to working together for the foreseeable future for the benefit of both parties."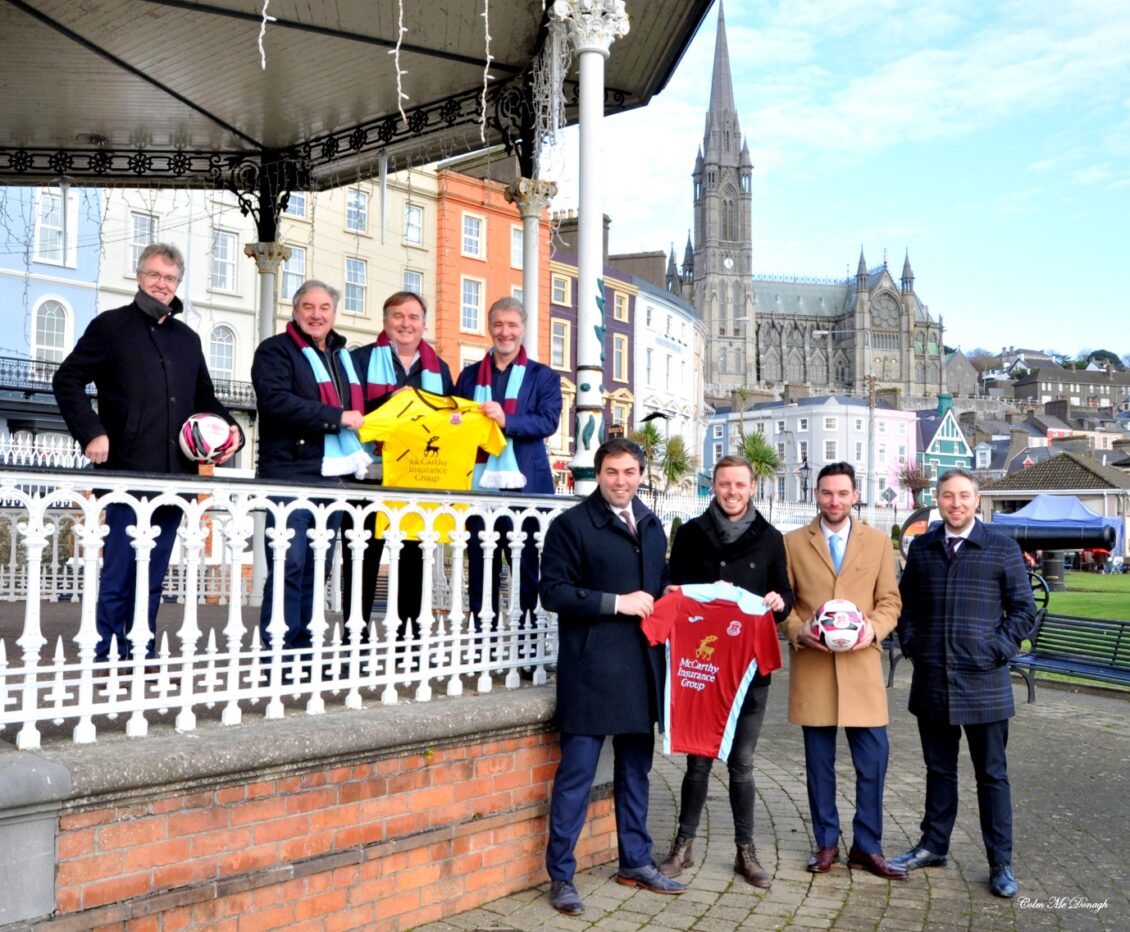 Charlie McCarthy, Group Chairman of McCarthy Insurance (MIG)
"McCarthy Insurance Group are delighted to be returning as main sponsor with Cobh Ramblers Football Club. We are privileged to be the club's main sponsor in their centenary year which corresponds with our own 70th anniversary.
The club's development and growth in recent years has been clearly evident, and this can be seen in their affiliations with cross channel and European clubs along with their proactive approach towards its local community.
This is an exciting time for both parties, and we are really looking forward to the season ahead."