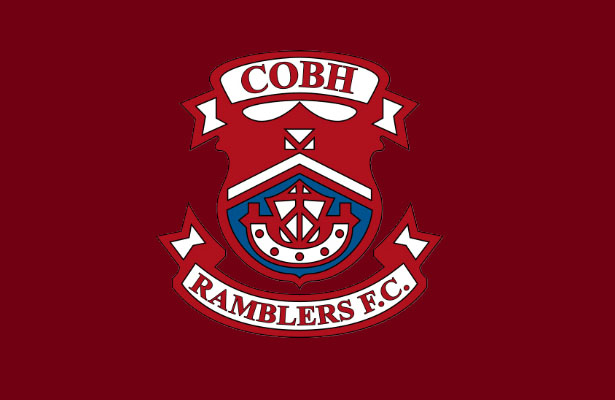 In years to come, 2015 may be viewed as the season that Cobh Ramblers came out of the doldrums and got themselves back on the path back to greatness in the League of Ireland. Whilst a sixth place finish in the league may not initially seem too positive, it is off-the-field where the real changes have taken place and Cobh should reap the benefits in the years to come.
The off-season back in January appeared hugely optimistic. New signings of an impressive standard were added to the squad and Martin Cambridge had built a strong team. On paper they had a formidable side including the likes of Darren Murphy Snr (Cork City), Peter White (Waterford), Steven McCarthy (Sunderland) and Shane O'Connor (Limerick). Other notable arrivals included Kevin Mulcahy and Darren Murphy Jnr from Cork City, Graham McCarthy from Avondale and Tralee's Audie Dunlea. There was also a large outflow of players. Martin Deady and Andy O'Connell signed for Premier Division clubs Longford Town and Galway United respectively. Craig Burns, Robert Birdsall, Bobbi Donoghue and Anthony O'Donnell left for Waterford whilst Gary Comerford moved to Avondale amongst others.
There was an abundance of optimism for the season opener at home to UCD, which was quickly quenched following a 3-0 loss to the Students. A midweek 3-2 EA Sports Cup win at home to Limerick was impressive, however it proved to be a brief respite. Further losses to Athlone (4-0) and Wexford Youths (4-1) saw Martin Cambridge's reign come to an end, feeling that he couldn't take the side any further. Assistant manager Anthony Wolfe took charge for the only time in a 2-0 defeat away to Finn Harps as the club set sights on a new head coach. The name Stephen Henderson was instantly mentioned and it wasn't long before the 2007 league winning manager was once again in the hot seat. Fortunes immediately changed with a 1-0 win at home to Cabinteely at the start of April. Munster Senior League champions UCC knocked the Rams out of the EA Sports Cup, winning 3-2 with former Cobh players Sean O'Mahony and Cian Murphy grabbing goals. A first away point was earned in Waterford (1-1), followed by a fine 1-0 victory over Shelbourne. Another hard-earned point followed in UCD (1-1) as the side's unbeaten run stretched. Athone fell 1-0 at St Colman's Park thanks to a Jonathan Creamer stunner. Wexford ended Ramblers' unbeaten streak in early May with a 1-0 win in Ferrycarrig Park. That was followed by a stunning encounter with Finn Harps, the Donegal men snatching a 3-2 win from behind late on. A first ever visit to Cabinteely saw Cobh pick up a 2-2 draw, Brendán Frahill scoring a last minute equaliser. The FAI Cup got underway late in the month and a 3-0 defeat away to Killester of Dublin was a disappointing result for Ramblers.
June saw the opening of the transfer window and a number of comings and goings took place. Local midfielder Jason Abbott arrived from UCC, James Furlong was signed from College Corinthians while Waterford duo Anthony O'Donnell and Bobbi Donoghue returned to the club. Elsewhere, star striker Rob Waters departed for Finn Harps, Steven McCarthy moved to England and Darren Murphy Jnr signed for Waterford. The month started with a 1-0 victory over rivals Waterford before respectable draws against Shelbourne (1-1) and UCD (1-1). Possibly the performance of the year came in the away game with Athlone. A 4-1 win in the Midlands was Ramblers' first league win on the road since October 2008 against St Pat's. The superb win pushed Cobh up the table and they had both Athlone and Shelbourne in their sights.
Wexford Youths trounced Cobh 3-0 the following week in a classy showing from the league's eventual victors. The long trip to Ballybofey the following week yielded no points as Finn Harps secured a 2-0 win. Back to back wins over Cabinteely (2-1) and Waterford (3-1) saw further improvements before a 2-2 draw at home to Shelbourne. Kynan Rocks bid his farewell to the club in September as he began his scholarship in Columbia University. The final round of fixtures commenced with a 3-0 loss to UCD and a 2-1 home victory over Athlone. Injuries and suspensions really hit this thin squad as the season concluded and the Rams slipped down the table with losses to Wexford (2-1), Finn Harps (1-0), Cabinteely (1-0), Waterford (2-0) and Shelbourne (2-0). Whilst the season may not have finished on a high, the entire squad put in a tremendous effort throughout the campaign and a sixth place finish is the club's highest since returning to the League of Ireland.
Off the field, it was a magnificently positive year for Cobh. A new committee, headed by chairman Eoin O'Sullivan, was put in place and have set the club on the right path. Manager Stephen Henderson has just signed a new three year deal, a real signal of intent by the club. Sponsorship deals have been put in place already for the 2016 campaign and the club is continuing to forge itself into the community with soccer camps, fundraising events and more. This squad is still young and will only improve with time. The likes of Chris McCarthy, Adam O'Sullivan and Stephen Christopher will all develop in the coming seasons and there a certainly causes for optimism at present. The u19 and u17 sides are still continuing their League of Ireland campaigns so there is no let up in action at St Colman's Park.
Senior Appearance Holders 2015 (34): David Browne, Shane Hallahan, Steven Hickey, Eoghan Daly, Graham McCarthy, Brendeán Frahill, Andy O'Connell, Eoghan Murphy, Shane O'Connor, Ryan Goldsmith, Andrew Bhandarkar, Alan O'Flynn, Rob Waters, Steven McCarthy, Stephen Kenny, Kynan Rocks, Darren Murphy Jnr, Audie Dunlea, Ross McCarthy, Dave Walsh, David Curran, Kevin Mulcahy, Adam O'Sullivan, Jonathan Creamer, Rob Lynch,  Chris McCarthy, James Furlong, Daniel Barry, Jason Abbott, Stephen Christopher, Anthony O'Donnell, Bobbi Donoghue, David King, Jacob Buris
By Thomas Stafford