Cobh Ramblers are delighted to announce that we are entering into a strategic partnership with English Premier League side Burnley FC.
This partnership is one of four strategic partnerships that Burnley will enter into with clubs in the Republic of Ireland, Scotland, Wales, and Northern Ireland. The Partnerships will support the development of young players and coaches, and help with the identification and progression of talent in the region.
In addition, Cobh Ramblers aim to benefit in areas such as off field organisational structure, and commercial opportunities. Affiliated clubs will benefit from a range of hands-on support from Burnley F.C. using the club's football, operational and commercial expertise including coach education and player access.
Scottish Championship club Ayr United, Portadown of the NIFL Premiership and Cymru North team Llandudno will also become partner clubs of Burnley F.C.
Giving Burnley a footprint across the UK and Ireland, the partner clubs will benefit from Burnley's football expertise in development and education of their coaches and players, sharing of data across youth academies and sport science and access to tools such as AiSCOUT.
In return Burnley will widen its scouting network for talent identification in the partner clubs' region, with the most talented young players from each club travelling regularly to Burnley for football camps and assessment when identified.
All clubs' academies and women's teams will compete in a summer pre-season games and tournaments, while loan deals for Burnley's academy players to gain experience at senior levels will also be considered.
Alan Pace, Chairman of Burnley F.C., said:
"This is an exciting opportunity for us to grow Burnley's footprint and profile in every corner of the British Isles and benefit from working with some fantastic clubs on our doorstep. We look forward to developing a strong working relationship with Ayr United, Cobh Ramblers, Portadown and Llandudno which will no doubt benefit the clubs, the coaches and
their players for many years to come."
"This is very much the first step in our plans to expand the football network of Burnley, build the relevance of our club beyond the North West of England and ensure that Burnley's academy continues to be a high-performance hotbed for future first team players and international footballers. The development of coaches will be central to Burnley's work at the partner clubs – the club will provide hands-on support in creating best practice structures to implement professional coaching in line with Burnley's Category 1 Premier League academy. Long-term, the goal of
the strategic partnerships is to create player pathways into the Premier League for the best players."
Working closely with Burnley and their coaches, we will endeavour to see the likes of a Stephen Ireland or a Roy Keane grace the field in the Premier League once again.
Matt Williams, Chief Operating Officer of Burnley F.C, added:
"While there are clear benefits to the football side of the club, I believe there will also be significant benefits both operationally and commercially for all sides, none of us are naïve enough to think we know it all, and I am sure we can learn from our partner Clubs as much as they can learn from us."
"We wanted to partner with clubs we felt would fit with what we stand for. The four Clubs are at the heart of their local communities, have a passionate fan base and have chairmen and directors, who like Alan Pace and his team are ambitious and constantly looking to improve. Our relationship with Cobh can be traced back to 1921 when the Clarets were crowned League Champions prompting the newly formed Club in Ireland to wear the famous Claret and Blue, in addition they are currently managed by our former defender Stuart Ashton."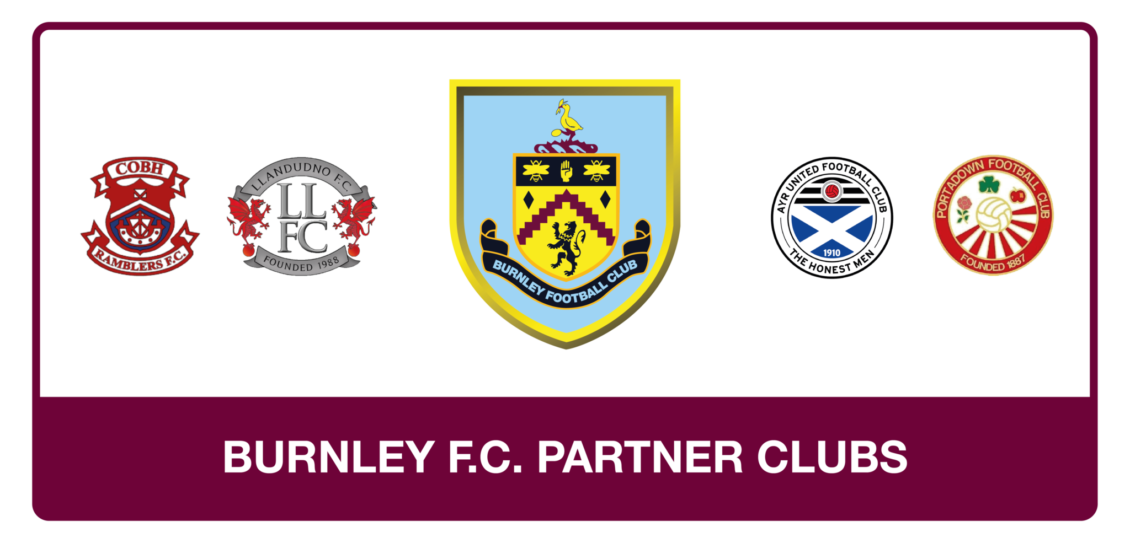 Bill O'Leary, Chairman of Cobh Ramblers FC also spoke following the announcement:
"This partnership with one of the founding members of the Football League in England is one we are particularly excited about. We, as a club, are ambitious and are positioning ourselves for growth and view this alliance as a key part of our strategy. "
"Burnley are a club we admire greatly in terms of its ethos and performance both on and off the field, and there are learnings for us. Commercially and otherwise there are mutually beneficial opportunities which we can work on together in real demonstrable ways, and the
timing is appropriate for many reasons."
"Poignantly, as we celebrate our Centenary in 2022, we remember those who founded our club and modelled our colours on Burnley's league winning side of 1920-21."
As a growing and ambitious football club, we here at Cobh Ramblers are very much looking forward to working with and learning from all at Burnley FC. We thank them for the support that they have given us in the early stages of our partnership and we look forward to a strong
sustainable, and rewarding relationship.
ENDS