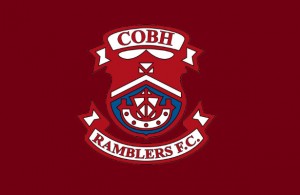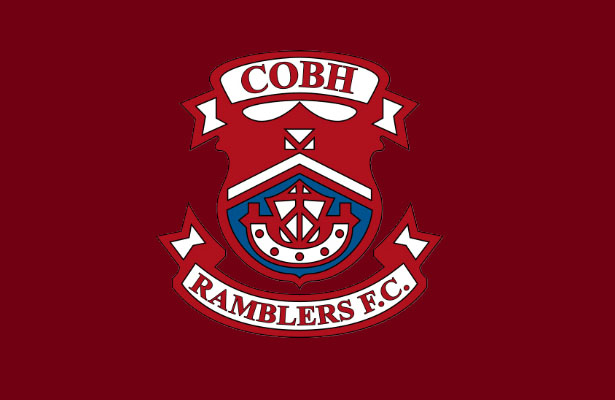 After a four year absence, Ramblers finally made a welcome return to the League of Ireland. There was a lot of optimism in the town heading into the season after an impressive pre- season. Fans weren't aiming too high though as they knew it was a young team with many u19s making the step up. There were some local heroes back at the club and seeing the likes of Davin O'Neill and John Meade back in the claret and blue brought a smile to many a fan.
It couldn't have started any better for the Rams back in March. Over 800 fans gathered at St. Colman's park for their return to Irish football. They really announced themselves with a fantastic 5-0 triumph over Wexford Youths. Chants of "Top of the League" were being sung by the loyal Ramblers fans. Sadly this wasn't to last and the club slowly dropped down the table. Their first cup match of the year was the local derby with Waterford United in the EA Sports Cup which finished in a 2-1 defeat. There were losses to Finn Harps and Longford Town before one of the craziest matches ever at St Colman's Park. Four goals from Conor Meade gave them a 5-3 over Mervue United who finished with 8 men! It was a truly incredible game which saw the Galway side use three keepers in the match. There was another thriller weeks later up in the Capital as the Rams defeated non-league outfit St Patrick's CY 4-3 in the FAI Cup.
The arrival of several new faces in July added strength and options to the club. Rob Waters and Ron Stanton came in from College Corinthians and scored vital goals while Craig Burns and Anthony O'Donnell were great additions at the back. They eased the burden of the loss of top goal-scorer Conor Meade to Waterford, which was always going to be a setback. The new arrivals saw an upturn in form for the Rams. There was a great 3-0 win at home to Wexford followed by valuable away points at Finn Harps and Athlone. Then came what was possibly the game of the season against Longford. Ramblers found themselves 3-1 down at half-time but unbelievably came back to win 4-3 thanks to an absolute screamer from Davin O'Neill. Another cracker at "St. Goalman's Park" followed two weeks later when we beat Mervue 3-2 with Martin Deady "heading" in the winner late on.
Then came a barren spell for the club including their exit in the FAI cup to Finn Harps after a replay. This poor run culminated in a 7-2 defeat away to Longford when a heavily depleted squad were no match for Tony Cousins' outfit. The final three games saw two wins. A solitary Rob Waters strike gained maximum points against Salthill and then on the final day there was the terrific 2-1 win over Munster rivals Waterford United. Davin O'Neill gave a man-of-the-match display scoring two magnificent goals to end the season in style.
One man who's stood by Ramblers through thick and thin is Captain John Meade. Here's his view of the year, "First of all I'd like to thank the fans. Right throughout the year they have stood by us. I think it's fair to say we gave them plenty of goals to see at "St Goalman's Park". From all the team and coaching staff I would like to thank you all for your support.
This year has been up and down for us but our main priority was just to get back into the league. It's very hard to attract players when there is no budget but the players put in fierce hours this year. Taking out nearly every second Friday for away games and losing out in a day's pay is a lot to ask. But players did it for the club and a lot of people don't see that, only the score line."
It's been an amazing season for Ramblers. Results mightn't have always gone our way but considering the amount of time to prepare everyone in the club should be extremely proud of their efforts this season. Young players have experienced the League of Ireland for the first time. Kynan Rocks, Shane Hallahan, Brendán Frahill and James Carson are just a few who have shown that the future is bright for Cobh.
It wasn't easy but it's clear that Ramblers have been a welcome addition to the league. Everyone involved in the club has thoroughly enjoyed the season and hopefully next year will be even better. Roll on 2014!!!
By Thomas Stafford