Become a Cobh Ramblers Club Member and you'll automatically be entered into the draw for a signed Ireland jersey!
Click here to view and buy our membership options.
Click here to view our Season Ticket options.
Scroll down to view our membership options, season tickets and package deals- as well as the benefits you'll get when you become a member.
For more info on becoming a club member, call us on 021 4813078 or email office@cobhramblers.ie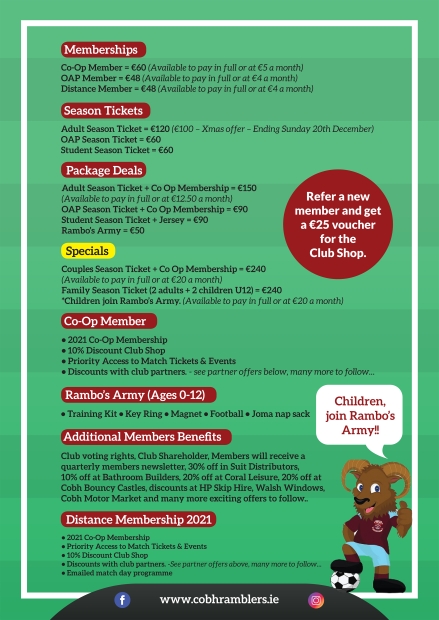 Follow us on Facebook, Instagram or Twitter to stay up to date with the latest news. Click here to listen to the Cobh Rambling podcast or here to visit our online merch store.
Check out past games and behind-the-scenes videos on our YouTube channel.