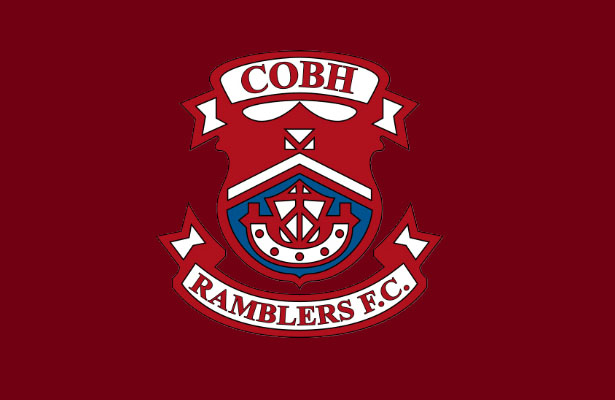 Cobh Ramblers FC are looking to recruit an Assistant Kit Manager, assisting the clubs kit manager prepare for the club's first team and underage sides.
The post holder will assist with the club's kit requirements and this will include both matchday and training.
This will include being in charge of preparing the matchday kits from underage to first team level. This involves making sure that all the kit is sufficiently washed, dried and folded ready to go out for matches.
Key responsibilities:
> To manage the club's kit requirements, ensuring that all day to day duties are completed.
> To deal with the first team management and staff's kit requirements, attending staff meetings that require the kit department to have an input into the day-to-day running of the training ground.
> To organise kit distribution. This will involve communicating with the first team manager and preparing a strategy for this task to be completed efficiently.
> To be responsible for kit stock levels; this will include regular stock checks.
> Ensure the correct kit and equipment are provided for all home and away games.
> To work in the laundry room; this will include washing, drying, folding and putting away kits from training and matches. This is to be done to a high standard as required by the club.
> The post holder will work all first team and home and away fixtures and will be responsible for ensuring that all match kits are clean and readily available for each match.
> On a day to day basis you will need to ensure that all first team squad and staff kits are prepared and that they have everything they require for training, this will require you to continually communicate with the coaches and staff about their needs for training each day.
> As Kit Manager you will be expected to maintain high standards of work, keeping the whole work area of the department clean, neat, tidy and organised. This will include occasional sweeping and general tidying of the kit and boot rooms.
> To undertake their responsibilities with full knowledge of the importance of confidentiality and the club's relevant policies.
Abilities/Skills/Knowledge:
> Punctual.
> Hard Working.
> Organisation.
> Ability to work well individually and within a team environment.
> Social skills and communication skills.
> Confidentiality.
> IT literate.
> Good timekeeping skills.
> Able to work on own initiative.
> Flexible and adaptable to change.
> Experience in the role and in football.
To apply for the position, please email Angela at cobhramblers2@eircom.net