2017 Senior Team
Paul Hunt: Goalkeeper Paul signed for Cobh last season, having spent five years at Longford Town. 'Hunty' featured in every league game in 2016 and made a total of eleven clean sheets in all competitions. He has a First Division title from his time at Longford and also played for St Patrick's Athletic at underage level.
Sponsor: Midleton Park Hotel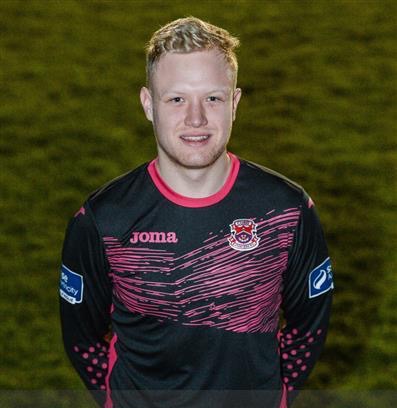 Michal Sadys: Michal signed for the club in 2017, arriving from MSL Premier Division outfit Mayfield United. The 20 year old netminder previously played for Cork City at u19 level, having joined them in 2013 from Mayfield. He made his debut in the pre-season friendly clash with Bohemians.
Sponsor: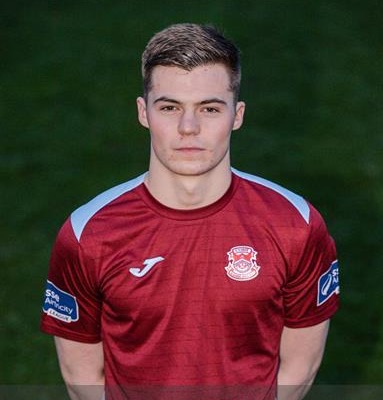 Charlie Fleming: Charlie joined the club's u19 setup from Springfield Ramblers in 2015 and stepped up to the senior squad in 2016. He soon made the right wing back position his own and played a key role in the side that reached the First Division play-offs. He has featured for the FAI ETB national side and the Munster Schools team. He notched his first senior goal last year against Athlone Town.
Sponsor: Springfield Ramblers http://springfieldramblers.com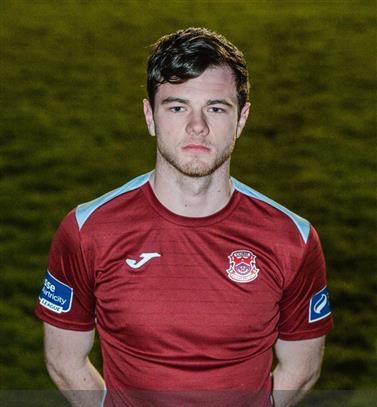 James McSweeney: The youngest member of our senior side, James joined our u17's last year from Cork City and was made captain by manager Ethan McCarthy. The former Carrigaline defender scored the winner in their Shield Final against Bray Wanderers and was added to Stephen Henderson's squad towards the end of the 2016 campaign.
Sponsor:
Ian Mylod: Ian played with the club at underage level before joining Cork City. He then progressed onto UCC's Senior side before Ramblers came calling ahead of the 2016 season. The left back also has an eye for goal and scored four times over the course of the season just gone.
Sponsor: Keith Banim
Chris McCarthy: Cobh's longest serving player. 'Kaka' joined the club's u19 team in 2013 and was a member of the Enda McGuill Cup winning side. The ex-Mayfield man stepped up to senior level under Martin Cambridge and hasn't looked back since. He picked up four awards at our awards night last year, including Player of the Year, following an excellent season for the club.
Sponsor: George Mellerick
Ben O'Riordan: Ben signed for our u19 team in 2015 from boyhood club Leeside and was soon a key member of their squad. He was voted Player of the Year in his second season at the u19's and his performances merited a senior call-up. 2017 will be his second year at senior level.
Sponsor: Leeside AFC http://leesideafc.com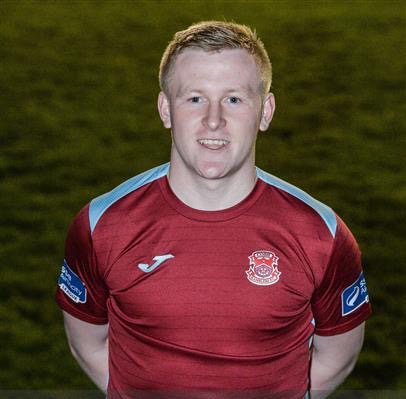 Cian Kingston: Cian joined the Rams last year from Crosshaven, having returned from a spell cross-channel with Torquay United and Ross County. The versatile defender has also played for Carrigaline United and was one of last year's most consistent performers. He is one of the many Ramblers players to have completed the FAI ETB course in Carrigaline.
Sponsor: Colin Geary
Shane Lowth: One of this year's new arrivals, Shane moved from Limerick's u19 setup. The Kerry native has also played for Tralee Dynamos and was a part of Limerick's senior squad as they brought home the First Division title last year. He began training with the squad towards the end of the 2016 campaign and completed his transfer once the window opened last month.
Sponsor: Sugarushe Cakes https://www.facebook.com/AtSugarushe/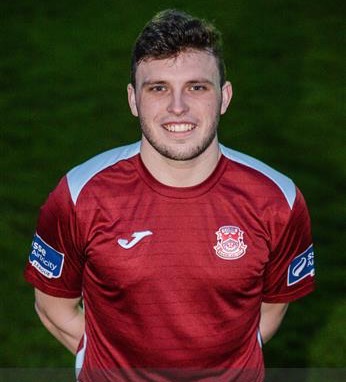 Kyle McNamara: Kyle is another player  to make the step up from our u19 side. He joined us in 2015 from the very successful Leeds Youth team. He made his debut last year and continued in both the u19 and senior squads for the year. Kyle was voted u19 player of the year for 2016 and has also been called up to the Irish College and Universities side.
Sponsor: Pat Kidney
Anthony O'Donnell: 'Anto' is one of our longest serving and players and has been with Cobh since 2013 but for a minor spell at Waterford United in 2015. The former Limerick defender began his career at Ringmahom Rangers before featuring for Limerick's A and U19 sides. In 2012 he captained the Munster Schools side to the Interprovincial title. O'Donnell made his Ramblers debut against Mervue United in August 2013 and has made over fifty appearances since in the claret and blue.
Sponsor: Bernard Downes
Scott McCarthy: Scott arrived at St Colman's Park in the summer of 2016 from College Corinthians, having been a successful part of the Cork Youths Team. Having only played a small number of games for the u19's, Stephen Henderson called him up to the senior side and he made his debut in the FAICup win over Ringmahon Rangers. This will be his first full season at the club.
Sponsor: D'Bag Shop https://www.facebook.com/dbagshop2014/
Darren Murphy: Darren is in his second spell at Ramblers, having originally joined us from Cork City in 2015 before signing for Waterford in July of that year. He returned to Cobh in the summer of 2016, making his comeback in the friendly with Fulham FC. The former Cork City 19 captain won all honours available at u19 level and began his career with Rockmount.
Sponsor: Bath Shack https://www.bathshack.com
Karl Caulfield: Former Cork City, Avondale United and Kilreen Celtic midfielder Karl Caulfield signed for Cobh prior to for the 2017 season. The experienced campaigner began his career with Kilreen Celtic before joining Cork City's underage setup. This is his second spell at Ramblers after a time at St Colman's Park in 2007.He then enjoyed unprecedented success with Avondale United along with another stint at Cork City in 2010. He joins the Rams from Kilreen Celtic, the club he returned to from Avondale in 2016.
Sponsor: Home and Away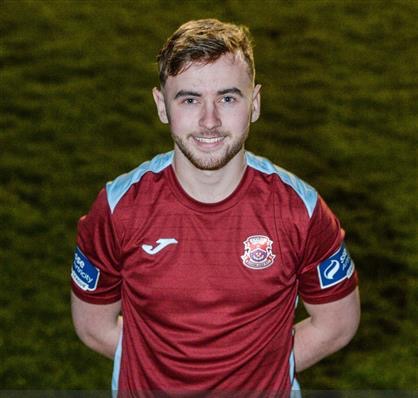 Craig Donnelan: Craig made his time here permanent this season having impressed hugely on loan from Cork City in the second half of 2016. Craig played with College Corinthians at schoolboy level before moving on to City's u19 setup, where he would eventually captain them to league glory. He made numerous senior appearances for the Turners Cross outfit, leading onto to his successful loan spell last year.
Sponsor: Noel Maguire (The Irish Guide)
Jason Abbott: Jason captained Ramblers to national cup glory at u16 level before winning the Southern Division Title with our first u19 side in 2012. He then moved on to Cork City's u19 side where he captured the league and cup double. He spent time on a soccer scholarship in Boston before impressing at UCC's senior side. He returned to Ramblers in July 2015 and excelled over the latter part of the season. He began 2016 in impressive form before a shoulder operation ruled him out for the majority of the campaign. He is set to make a welcome return  however in 2017.
Sponsor: Train With Trevor https://www.facebook.com/trainwithtrevor/
Stephen Christopher: Another graduate from our u19's, Stephen signed for us in 2014 from College Corinthians. He showed a lot of promise for the u19 side and was added to the senior team in the summer of 2015. The attacking midfielder has shown an eye for scoring spectacular goals, including a 40 yard free-kick away to Waterford in 2015.
Sponsor: Titanic Bar & Grill http://www.titanicbarandgrill.ie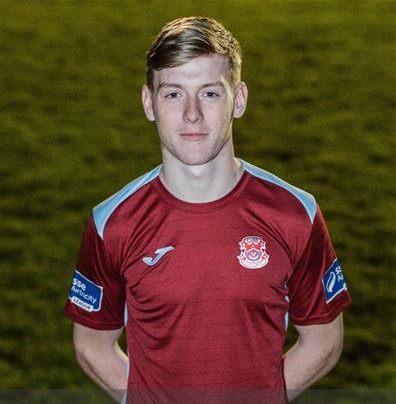 Matthew Whelan: Matthew only arrived at the club's u19 team in July 2016 from Ballincollig but soon became a fans' favourite when he headed in two superb senior goals against Cabinteely and Athlone. Whelan has previously been a member of the Cork Youths Side and was a key player in Ballincollig's National Youths Cup win of 2016.
Sponsor: Michael Geasley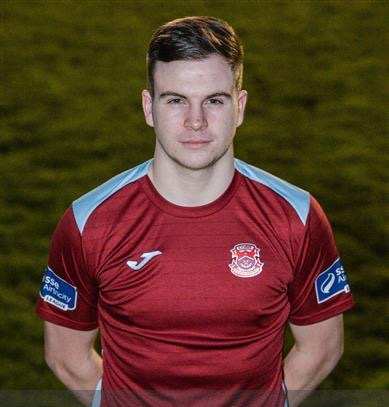 Dean Swords: A new addition to the squad for 2017. Dean joined us from Ringmahon Rangers and is the son of Rams legend Kieran O'Reilly. He stood out for College Corinthians at youths and senior level, and played a key role in both the Cork Youths and Munster Interpro sides. This lead to a transfer to Ringmahon's senior side in 2016 before joining Ramblers in the off-season.
Sponsor: Energie Fitness http://www.energiefitnessclubs.com/cork
U19 Players Eligible for Senior Squad –
Ryan O'Regan
Gordon Walker
Troy O'Sullivan
Darren Murphy
Matthew Lamb
Stephen O'Leary
STAFF: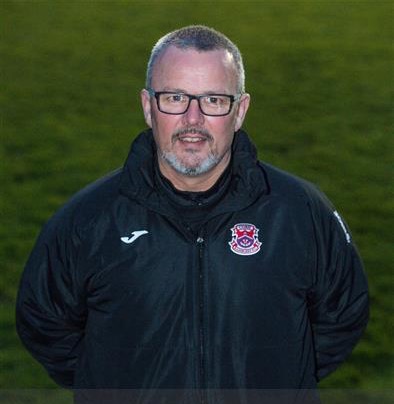 Stephen Henderson – Sponsored by George Mellerick
Stuart Ashton – Sponsored by William Hill http://sports.williamhill.com/bet/en-ie
Shane Kavanagh
Bob Donovan – Sponsored by D'Bag Shop https://www.facebook.com/dbagshop2014/
Chris Keogh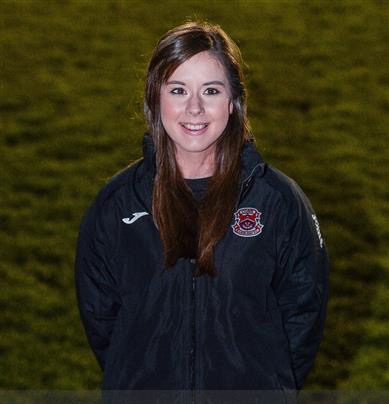 Physio – Orla McSweeney